Showering in a sink over a traumatic 25 hour stay in Stansted Airport is something I kinda feel proud of in a survivor-level-ten kind of way, but it wasn't exactly something I ever intended to repeat. Of course, I didn't take into account the fact that I stupidly assumed that an overnight train would have a shower on board.. Very first world problem, but it is what it is. I booked an overnight sleeper train from Prague to Kosice in early June and got all ready to put my bags down and head for the showers when I was informed by the generally amused train conductor that there were no showers onboard. Horror of horrors. This didn't seem to bug anyone else on the train – maybe they already knew – but for me it meant hitting the sink again in an even smaller and now moving toilet cubicle. It was like leveling up on Supermario: Toilet Edition or something.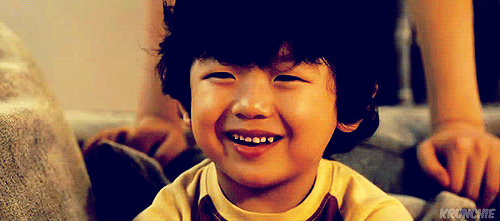 Anyway, this post is essentially dedicated to other travelers who, like me, have never taken an overnight sleeper train before and want to know what it's like. Presenting:
The Sleeper Train Survivor Guide
Why
take a sleeper train? Sleeper trains are great for many reasons – they're an experience, they're time efficient because you don't waste daylight traveling, and they help you save on accommodation. They can also be pretty cheap – I booked a
three bed female couchette
(basically means triple bunk bed for all intents and purposes) and it cost me 35euros, which is a pretty good price for point to point travel.
What I took
I booked the CD sleeper train from the CD website, which ran from about 1030pm to 8am the next morning, and I was in the most basic 3-bed female sleeper room (cabin? capsule? whatever). It was nearly half the price of the 2-bed rooms, and when I got on the train I figured out why – the 2-bed train carriage has an air-conditioned corridor and basically is nicer. But hey, if I had the money to, I'd have booked a first class room all to myself on some super luxurious liner, so I guess this post is only relevant to you if you're a budget conscious traveler like me.
Check out a few different trains that service the route you want before making a booking, and check the prices for round trip vs one way travel. From experience, regional trains that originate from either your start or end point as compared to bigger & more reputable (lol) train companies can be up to two times cheaper. Ie. The Munich-Prague route on DB Bahn was about 30 euros more expensive than it was on CD (Czech's own train line). Also, a round ticket from Kosice to Budapest cost 20 Euros, while the one way ticket cost 25, so it makes more sense to book a round ticket even if you won't actually utilize the second half of the trip.
Good to know

The room
I googled overnight trains before and I got a picture of what looked vaguely like a very tiny hotel room, which I should have known wasn't the case. Stupid Eurail website. They're basically many small rooms along a long and 1-person-at-a-time narrow corridor, with bunk beds and a small convertible table/sink in them. They're male-female separated, if you're a couple who wants to stay together you've got to either book a double room or pay for all three beds in that room. When you board, it's mad stuffy and humid especially if you're taking it in the summer, but once the train starts moving I guess it's better. My couchette also had one powerpoint to share between three people, so either bring a multi plug or charge your stuff before getting on.
I was bottom-bunk, it was ok.
The toilets

They're similar to the ones you get on airplanes, with the freaky flushing noise that sounds like it's gonna suck your intestines out of your arse. I know I started out this post by talking about how I showered in the sink, but
don't
. I got scolded pretty badly by some lady who was managing that particular carriage because apparently the rooms are too close together and the sound of the water gushing causes too much disturbance to the rest of the carriage or something, and spent the rest of the journey hiding in my room in case I ran into her again.
What I suggest is, take a shower at your hostel/hotel before leaving for the train station. Unfortunately, the likely scenario as with mine is that your check out time will be sometime in the morning, you'd have spent the day wandering around the city while waiting for your night train, and you'd really want a shower by 10pm. Going to sleep unshowered is the worst. In that case, get to the train station early and check out if it has a shower facility – you'll have to pay for it but hey, you'll be clean. Otherwise, get wet wipes and baby powder, and use that instead. Budget travel is glamorous said nobody ever.
The food
Bring food on the train if you want to save money, otherwise most trains have a dining cabin. Mine offered free coffee and tea from the cabin supervisor's room, and had a dry waffle + packet of water on the table in each room.
The experience
I have to say, stuffy or not, it's fantastic to be able to lie down on a long journey. The beds are decent and look clean enough, and if it gets too hot I guess you can always go hang out in the corridor for awhile because it's really windy there, with all the windows fully down. If you stick your head out of the window to get fresh air you will probably die because you pass by other trains and telephone poles which can slice off your head or something pretty often, so don't. (When another train passes by the sound is horrific, I jumped so badly the first time it happened.) The beds shake quite a bit on the journey but not enough to cause a bad night's sleep, so I guess it mostly chalks up to an interesting experience.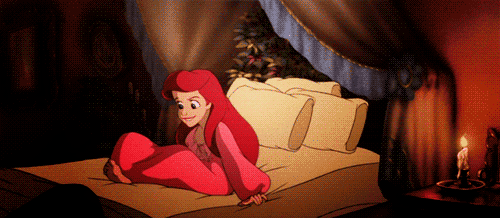 Ha ha i wish.
What to pack

– A power adapter and your chargers so you can charge your stuff while sleeping
– Wet wipes, baby powder, and moisturizer if you need it.
– Water. Despite water being potable in most of Europe, you
cannot drink water out of a train's tap
. You can ask your cabin supervisor for packeted water but i feel like that always tastes funny so I suggest you bring your own bottle.
– Luggage locks. You're essentially sleeping with strangers, so the same rules that apply in hostel dorms should apply here. Better safe than sorry.
I guess when you're on a sleeper train you're always in between destinations, so you'll have most of your stuff with you and you don't have to pack specially for it. The most important things are probably wet wipes and luggage locks. At the end of the day it was still way more comfortable than an overnight bus and a pretty sensible way to travel, so I suppose minor issues like the insane humidity before the train starts moving and being yelled at for showering in a sink remain minor in the face of the money you save on accommodation and the pure convenience/comfort of being able to lie down flat while traveling.
Anyway! I hope this gives you an idea of what it's like to be on a sleeper train and was vaguely useful to you. And if you're not someone considering it/ looking for information on sleeper trains, I hope you got a laugh out of my Supermario: Toilet Edition experience. Till next time!
Tschuss
x
Jem