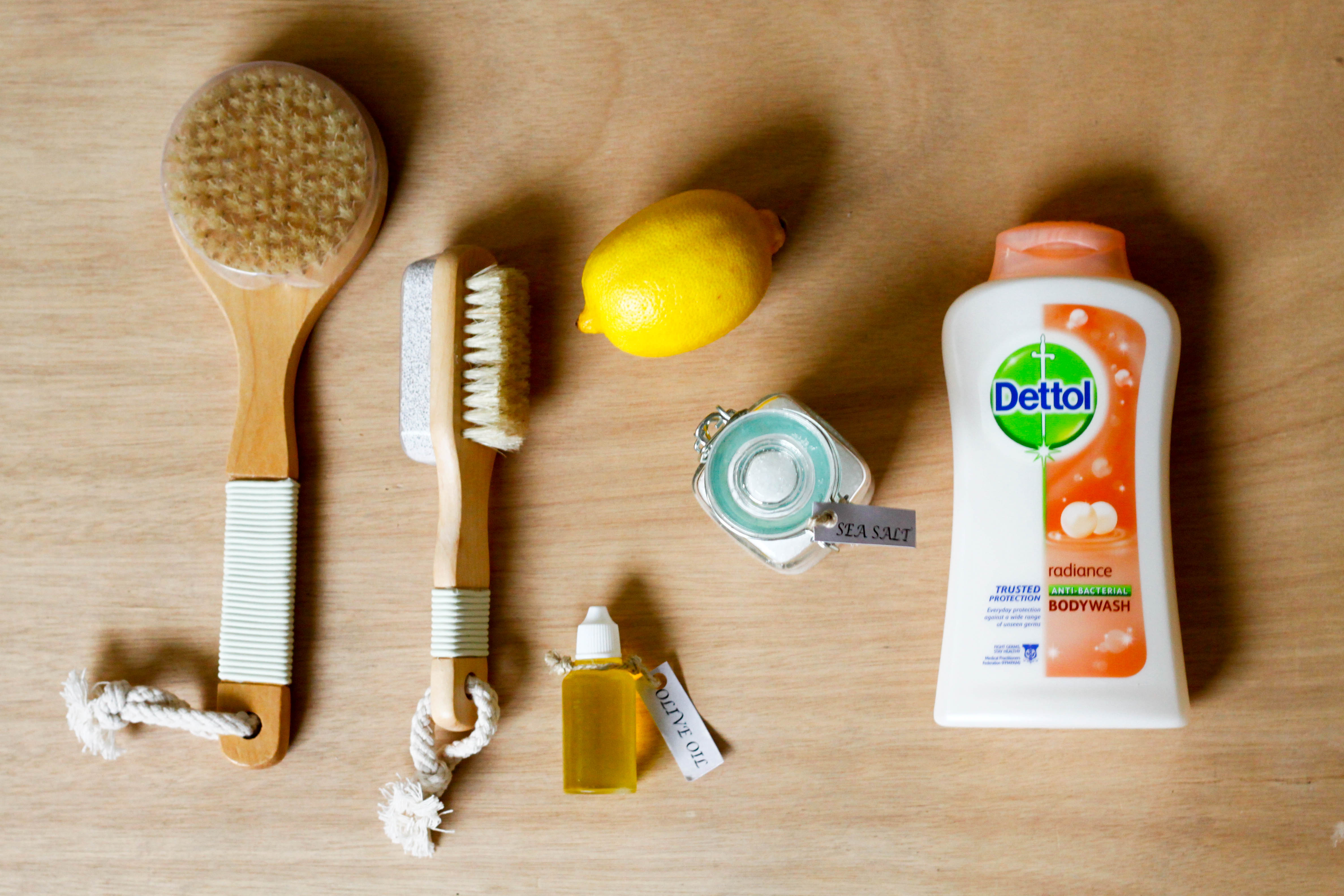 I get a lot of questions on my make up and skincare regime, and while I cannot promise that a make up tutorial is on the way (mainly because my makeup routine is.. messy and nonexistent), I can give my twopence on skincare. One thing I've always shied away from is foundation, because I feel like it just chokes up my skin – and it is a bit of a vicious cycle, where you put on foundation and concealers to hide the blemishes that make up inevitably perpetuates. I've always believed (though more often than not not practiced) that removal is the most important step of any make up routine, for the simple reason that it gives your skin space to breathe and stay healthy. Anyway. I'm going a huge round to say what I really intended to just state outright – that today I'm going to be posting a simple home DIY tutorial to show you how to make your own body scrub without spending a bomb on skincare brands! For your body, not face, but you know. It's all united under the common theme of healthy skin.

WHY:
because body scrubs are amazing and also cost a bomb if you go to a spa to do it.
1. salt scrubs make you glow like a newborn baby
2. it exfoliates dead skin cells which is obvious but worth mentioning
3. when you rub the scrub in you improve your circulation
4. it's just very relaxing and a hugely stress free experience. What did you do last night? Oh, nothing, just put on some music and treated myself to a body scrub. See what i mean?
Like i mentioned before though, it can cost a bomb if you're thinking of going to a spa regularly to do it, which is why thank God for the internet because now you can make your own scrubs for a fraction of the cost am i right. Anyway, lets get started.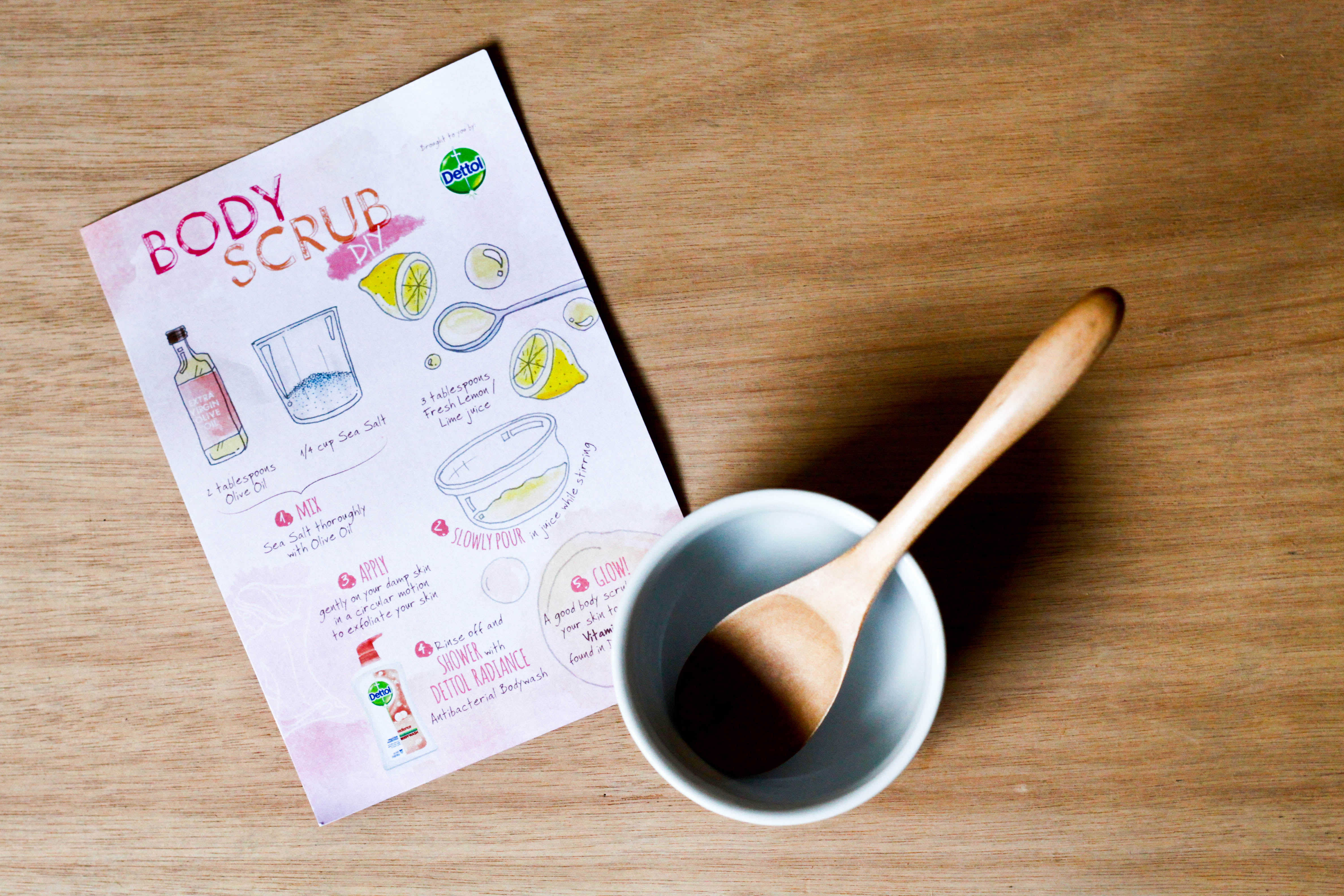 ALL YOU NEED IS:
1/4 cup sea salt (other salts can do as well but sea salt is the best)
2 tablespoons of olive oil
3 tablespoons of fresh lemon/lime juice
fresh smelling body soap to wash it all off with later. I'm using the Dettol Radiance here because.. Radiance.
You might need to buy the sea salt, but the rest can be easily snitched from your mother's kitchen. See what I mean about affordable?
1. Squeeze out your lemon/lime till you have about a quarter of a cup.

You only need three tablespoons but from experience a lemon typically gives you a quarter to half a cup so you might as well squeeze it all so you have a little extra for your next batch.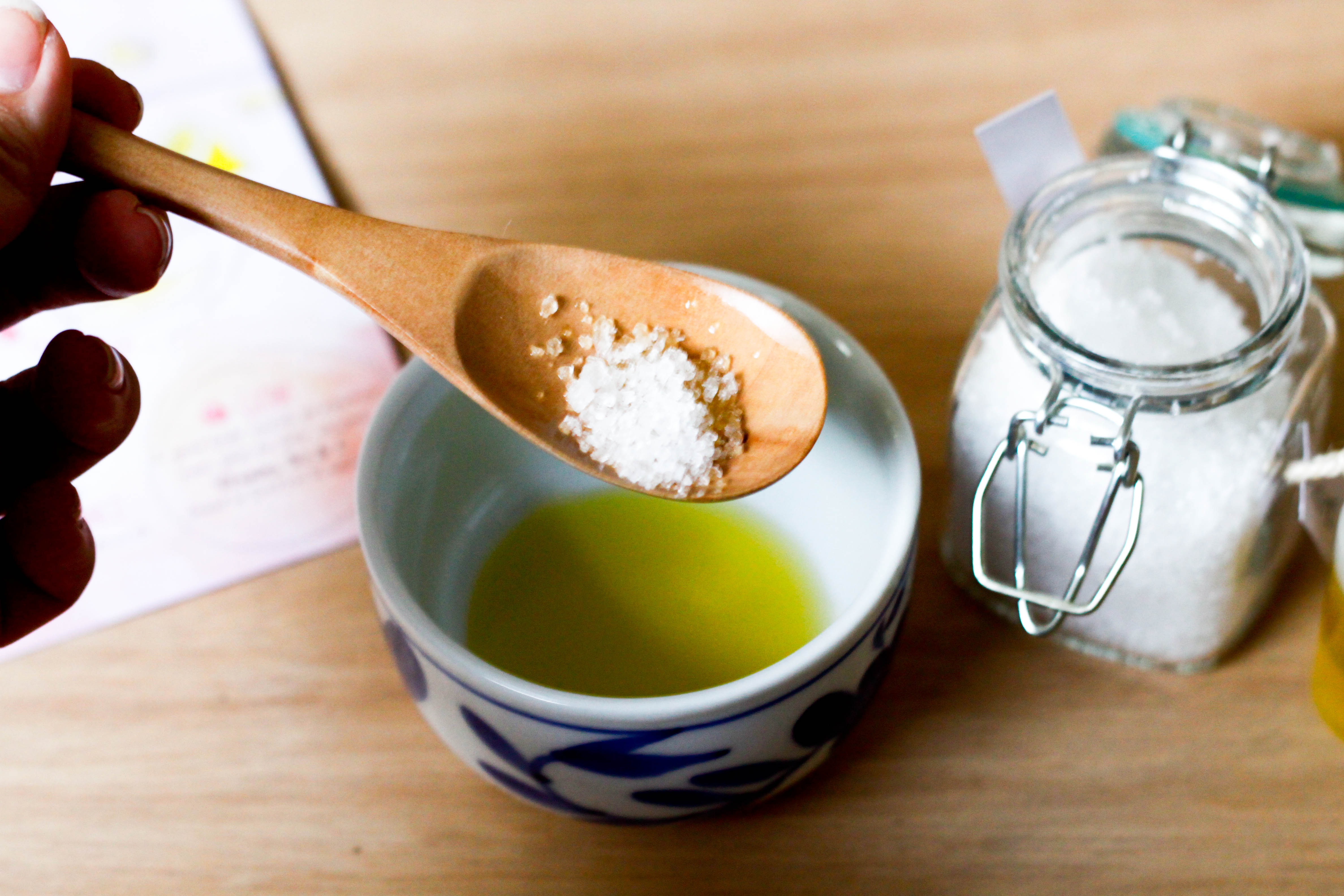 2. Mix the olive oil and sea salt in a small bowl.

This is relatively idiot proof. It's just mixing. Some of the salt will dissolve, some of it wont. Don't worry too much about it.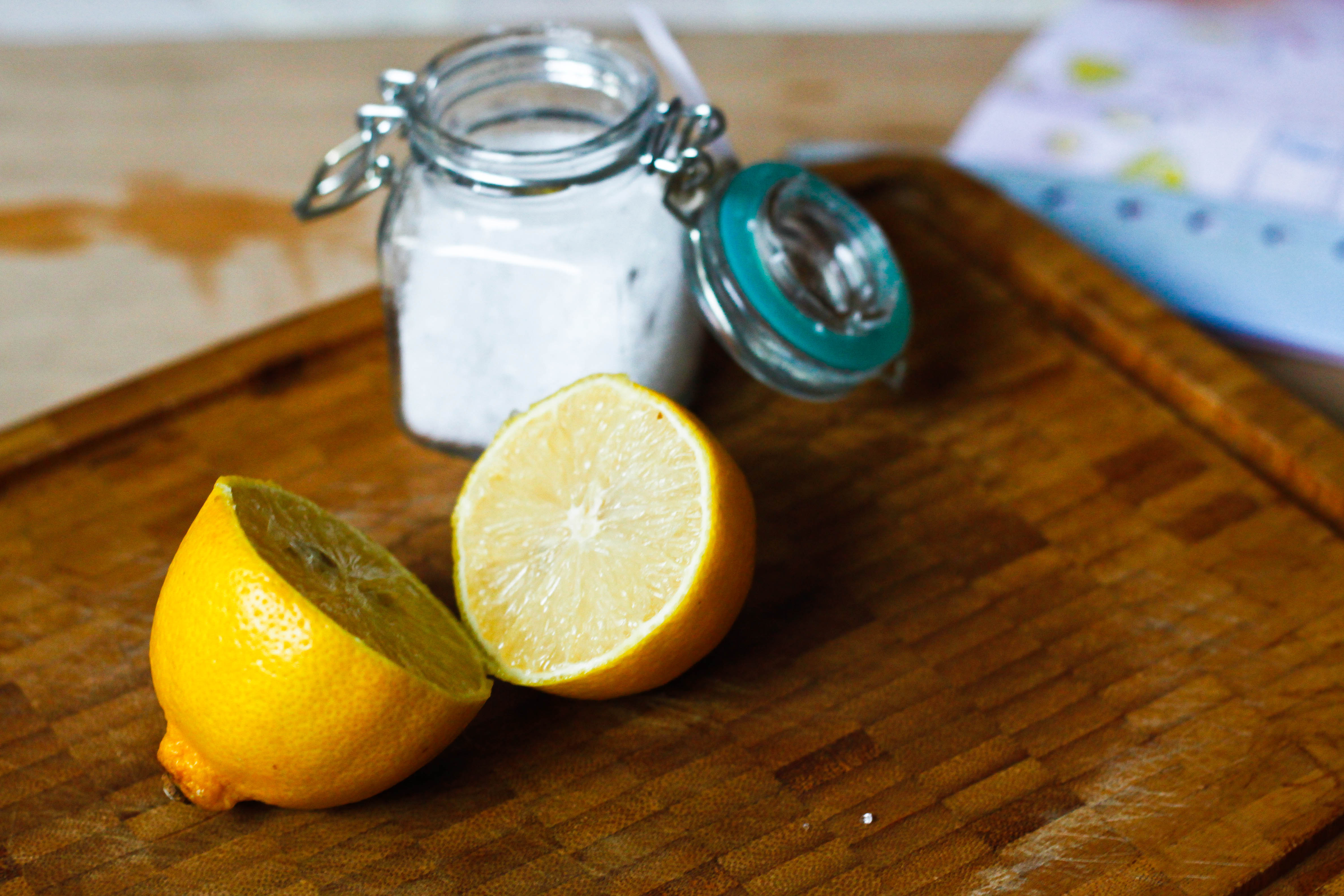 3. Slowly mix in the lemon juice while stirring.

As above.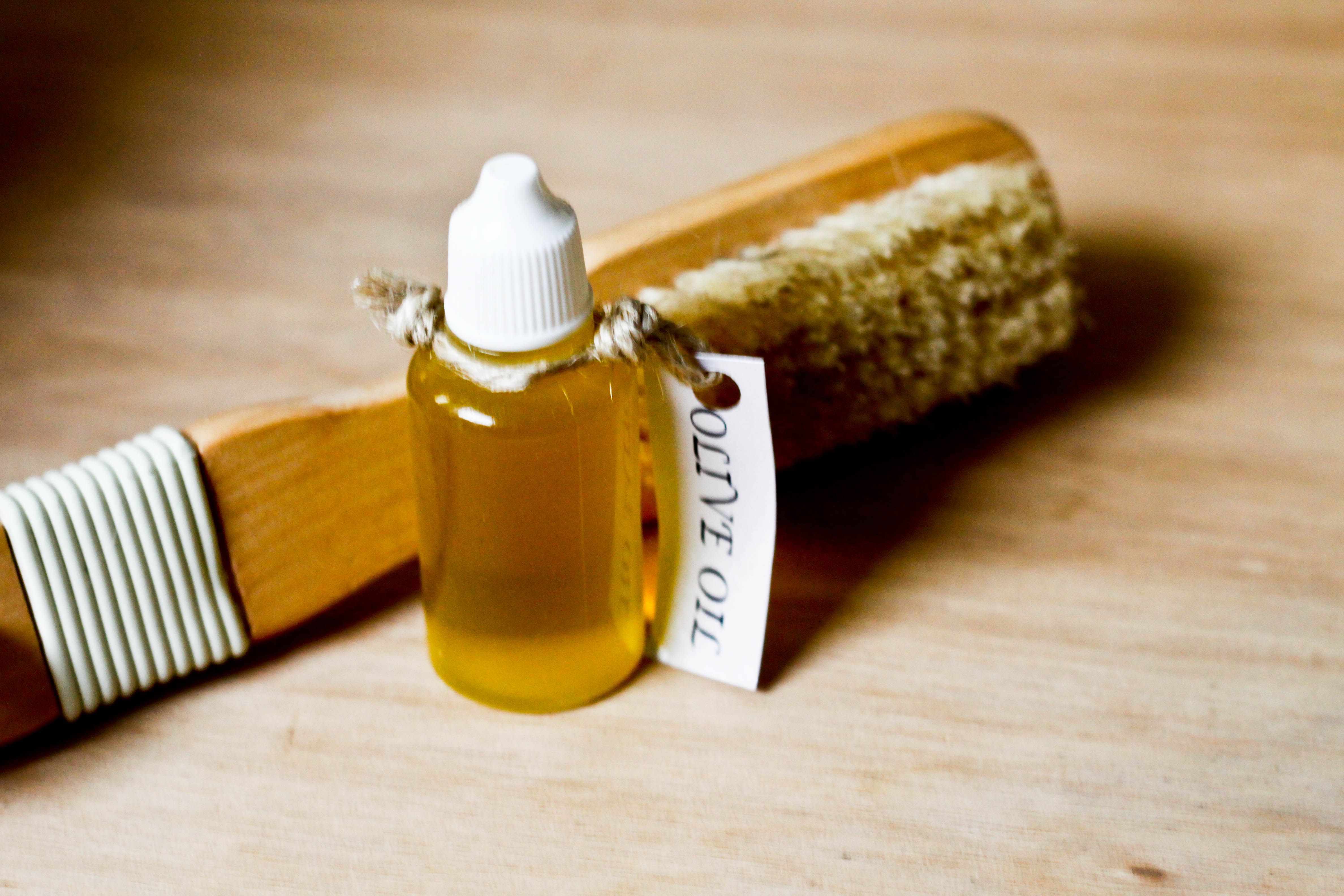 4. Apply the mixture on your skin in a circular motion.

Here i have a brush but you can do it with your hands too. Depending on your skin sensitivity, you should vary the pressure of your application. Dont scrub off your entire top layer of skin! That is not the point of this tutorial although you would most certainly.. glow.
5. Wash off with a gentle cleansing body soap.

Your skin will be quite soft and sensitive after all the scrubbing, so go for something gentle. I'm using the Dettol Radiance soap here – they sent me the entire hamper – which is admittedly one of the gentler soaps i've used from their range. Psychologically, i think, I feel like it's just better because of Dettol's long association with medicinal level cleanliness, but it's surprisingly non-drying and mildly floral scented. It's got Vitamin B3 and C in it, which i wont lie to you, i had to google for, but they supposedly are the best for younger, firmer skin as well as being powerful antioxidants for supple skin, so. Very anti aging, according to Prevention.com.
And Tada! That wasn't too difficult, was it. Your home made skin glow. I've been using this ever since Dettol sent me the hamper, and it seems to work for me, especially in the crazy drying weather here in Europe.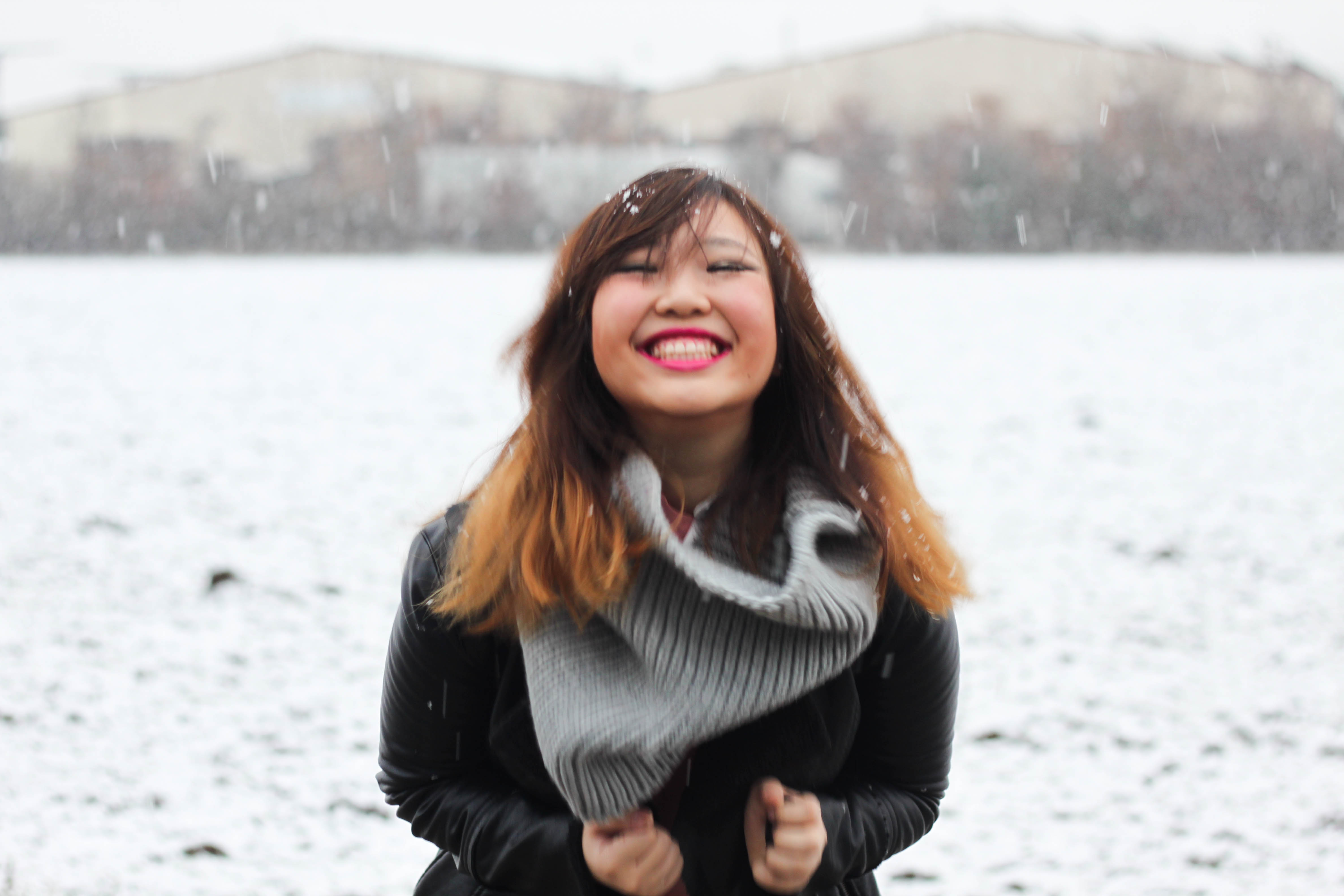 Am i glowing yet, mummy?
And before I end off-
Giveaway Segment
In the name of beautiful skin, I'm also giving away one hamper full of Dettol products worth $100 to you guys – just tweet me telling me what makes you glow with the hashtags #DettolRadianceGlow & #DettolRadianceJemma, and I'll randomly select a winner at the end of feb!
The delivery will be conducted by Dettol, so no worries, I won't be mailing it all the way from Europe haha. Consequently, the giveaway is open to readers from singapore only.
There are also two other ongoing Dettol Radiance giveaways you might be interested in:
1. An in-store promotion from 1 – 28 Feb'14 in any Guardian or Watsons store, where you guys can stand a chance to win a Maldives 4D3N spa retreat for 2 (SIA flight, 5 star resort, all the works) if you purchase ANY Dettol Radiance product and SMS the receipt number to 9010 2322.
&
2. The FB contest, where liking and Commenting on any of the public posts on the Dettol Facebook Page from the 3rd – 28th Feb might get you a prize with their weekly Dettol hamper giveaways and a grand prize worth $200.
That's it. Let me know if you tried this DIY scrub and liked it- or if there are any other DIY home scrub recipes that worked for you! Till then, I look forward to reading your entries online 🙂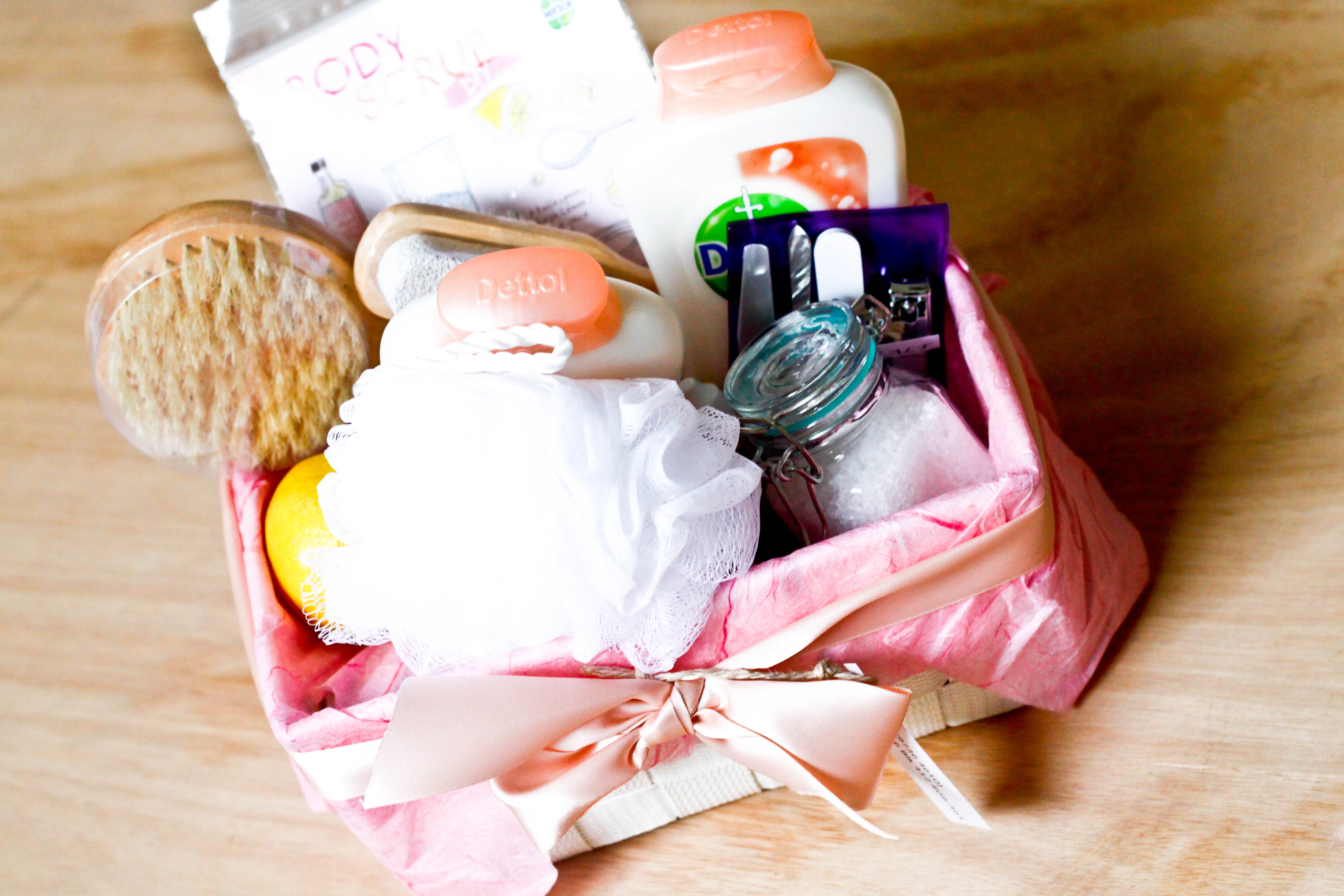 Today's post is brought to you by Dettol Radiance Singapore. Danke for the love, you guys!
x
♥jem