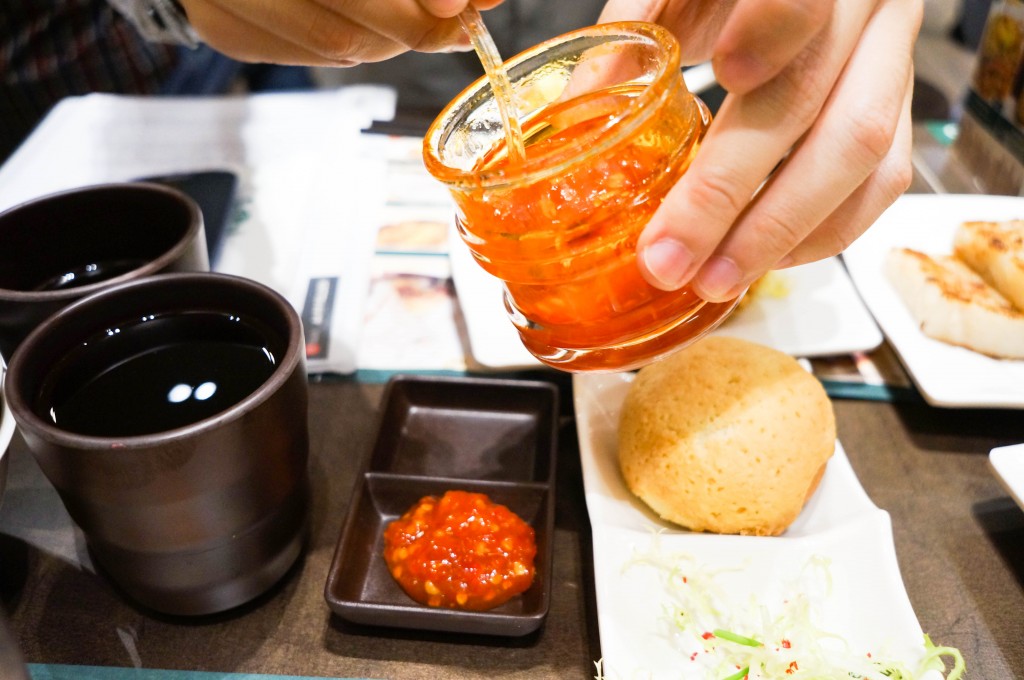 Taking a break from my readings to make you hungry. Last week, Edwin and I attended the media launch of the second Tim Ho Wan outlet in Singapore, now heartlanded in toa payoh. Turned up sniffling and miserable – there's some kind of sick bug going around – but thankfully all taste buds in working order. I've visited the Plaza Singapura outlet before, so this time I'm just going to take you through five of my favorite new dishes + the must-trys: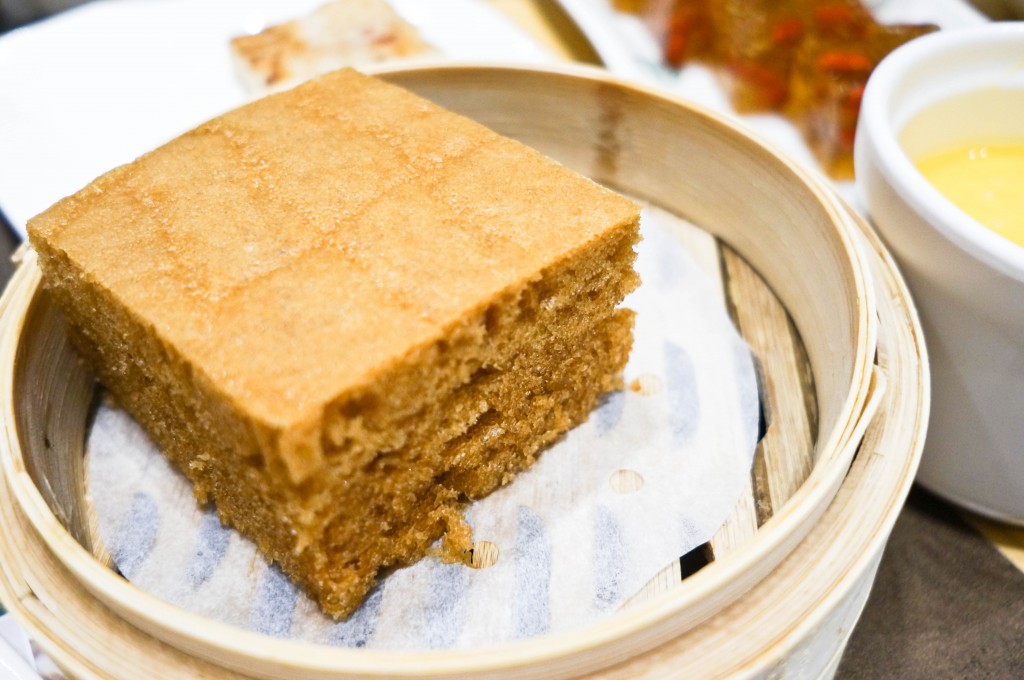 1. SGD $3.80, Steamed Egg Cake

One of the original 'four heavenly kings' also available at the PS outlet: Steamed Egg Cake. Now, this dish is nothing new in theory (isnt this basically the same thing as the pink and green versions you eat with red sugar?) but the tim ho wan one is heavenly. It's easily my favorite thing in the entire place hands down- it's so incredibly, incredibly soft and fluffy and it's like biting into a cloud oh my heart. And it actually tastes healthy compared to the rest of the stuff there, though I won't place bets on that because I have no idea how it's actually made..

Thats right, Agnes.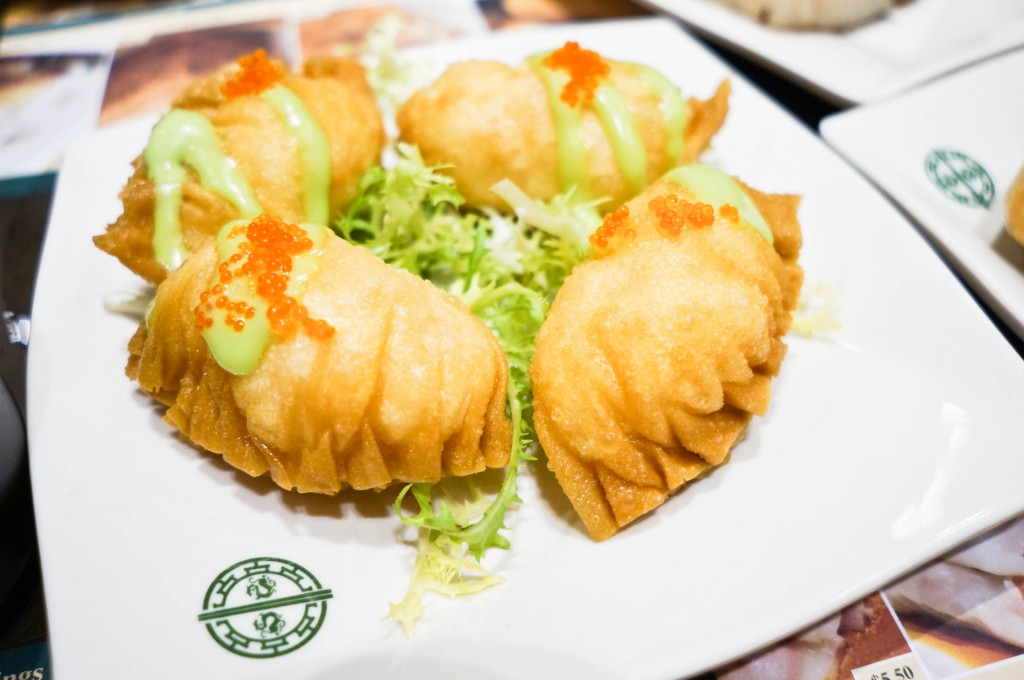 2. Wasabi Salad Prawn Dumpling, SGD $5.00 (NEW)

Second favorite is a tie between this and the Congee. Lets talk about this first. It looks some sort of wanton with prawns and wasabi in it. Sounds like a strange enough combination to me (I don't do wasabi or any sort of spicy food very well) but it worked surprisingly well. It's got a bit of roe on top of it which is a nice touch, it also means there's a lot of things going on in your mouth at the same time due to the slightly spicy/salty/tangy flavor.. okay, there's got to be a less awkward way to phrase this.
New dish, available only at the Toa Payoh outlet.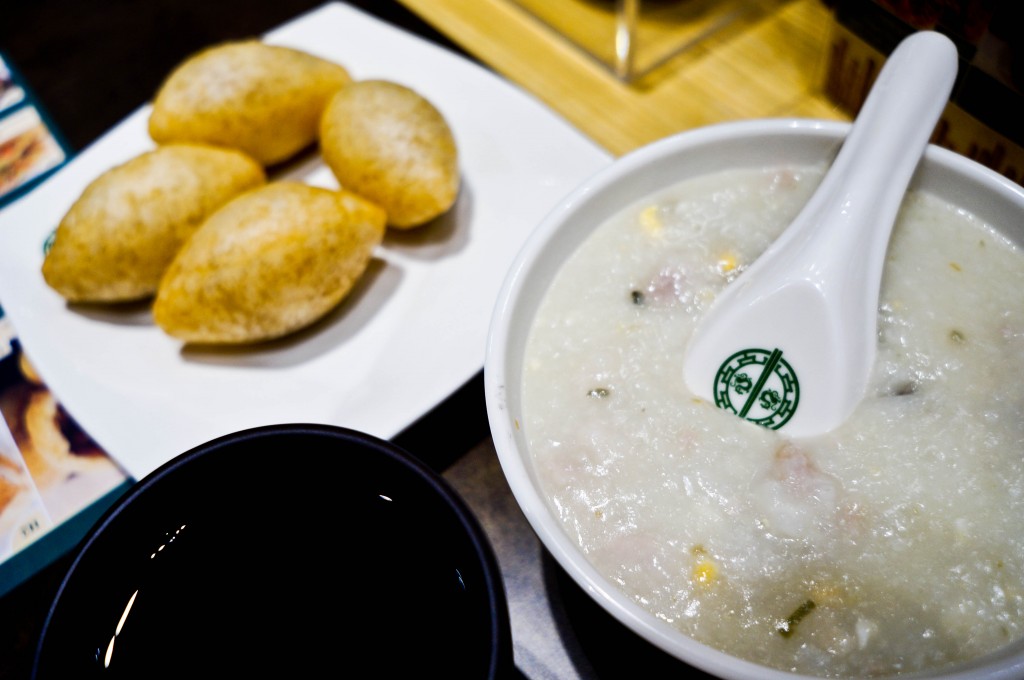 3. Congee with Lean Pork, Century Egg and Salted Egg, $4.20

A classic. Two out of the four people at our table listed this their favorite dish.. though how it costs less than four dumplings i will never comprehend. Guess price and filling-ness aren't relative. There's not much to say about a bowl of porridge except this one is done quite well, light enough to whet your appetite but tasty enough for you to scrape the bowl bottom. Order!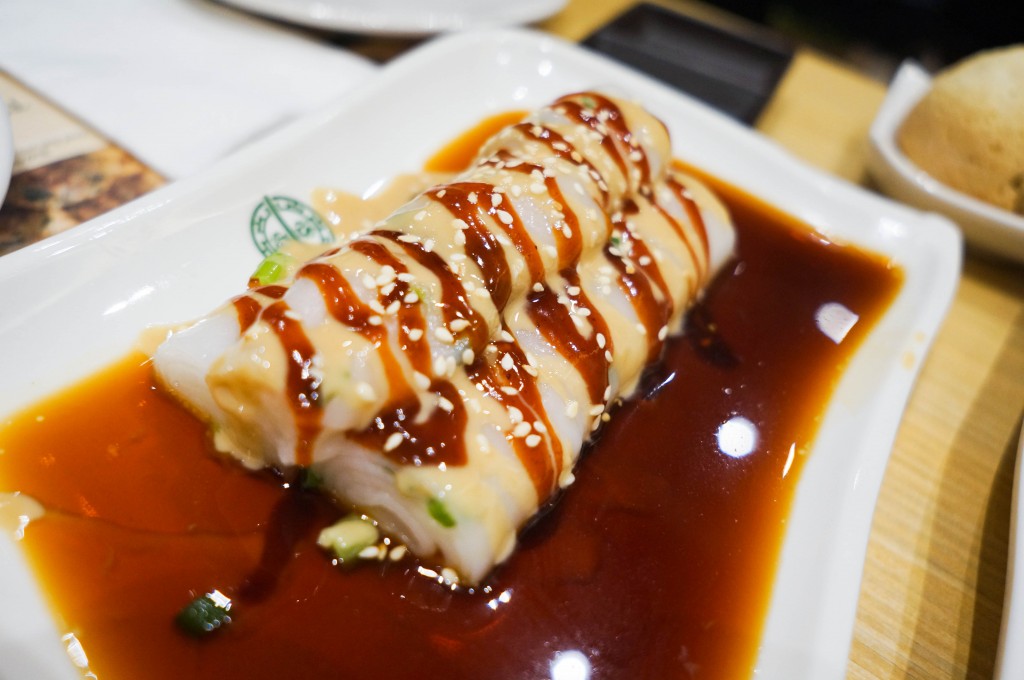 4. Vermicelli Roll with Sweet and Sesame Sauce, SGD$4.20 (NEW)

An interesting take on the traditional chee cheong fun. When we tried this i could have sworn they put peanut butter in it except they insist they didn't. Peanut butter in dim sum sounds so weird but it actually turned out quite amazing. Okay, they keep insisting it's not peanut butter but I tell you, that's what it tastes like. Very fusion culture if you know what I mean. This is just like that old school margarine advertisement- I can't believe it's not butter!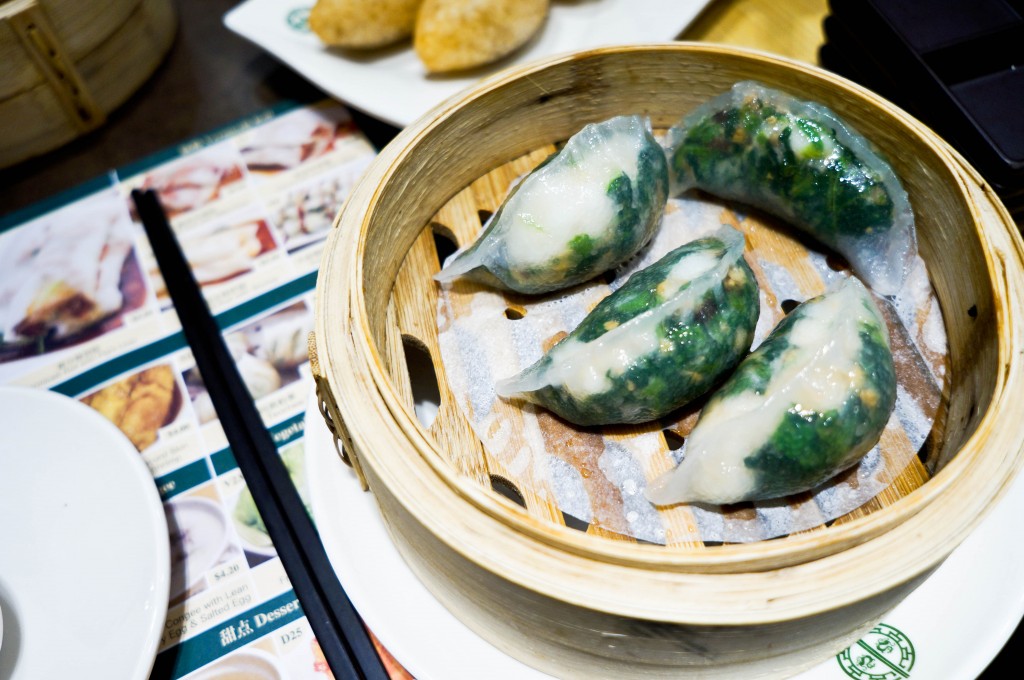 5. Steam Spinach Dumpling with Shrimp, SGD$3.80
Another classic. I mean, it's just veggies but it tastes so good. And isn't spinach what popeye used to eat to get strong and win that Olive Oyl girl? Although i think in the comic Olive left him for that Ham dude so my point is i dont know where I'm going with this.. Well, just order it. If nothing else it's sure to be popular with the girls at the table.
Besides those that I've already mentioned, there are a bunch of other new dishes exclusively available at the Toa Payoh outlet. Steamed chicken feet with abalone sauce, fried noodles, deep fried dumpling with salted meat and so on.. but the ones I liked best I listed above. The toa payoh outlet isn't all that easy to find- you have to alight at the toapayoh mrt (duh) and then walk through the interchange and mall till you hit this ERA building opposite a huge Courts store. The exact address is as follows:
Tim Ho Wan Toa Payoh
ERA Center, 450 Toa Payoh Lorong 6 #02-02
Singapore 319394
11am-10pm
6483 2000
Definitely a welcome addition to the heartland neighborhood, though dont discount it if you dont live in the north.. Tim Ho Wan is opening another two outlets soon at Bedok Point (eastsiders score!!!!) and some mysterious TBC location in the west (NTU Kids score!!!!) so what I'm saying is I'm hannah montana and I have the best of both worlds. Speaking of which, what is up with miley lately? Nevermind. Can of worms.
Anyhoo, whether or not the new outlets mean shorter queues at the PS branch I'm not sure, but don't hold your breath. With more outlets there's bound to be more people wanting to try it, so time to get queueing early before the crowds realize there's a new branch at Toa Payoh and head over. It's the law of demand and supply.. or something. I did Economics in JC, i should know this.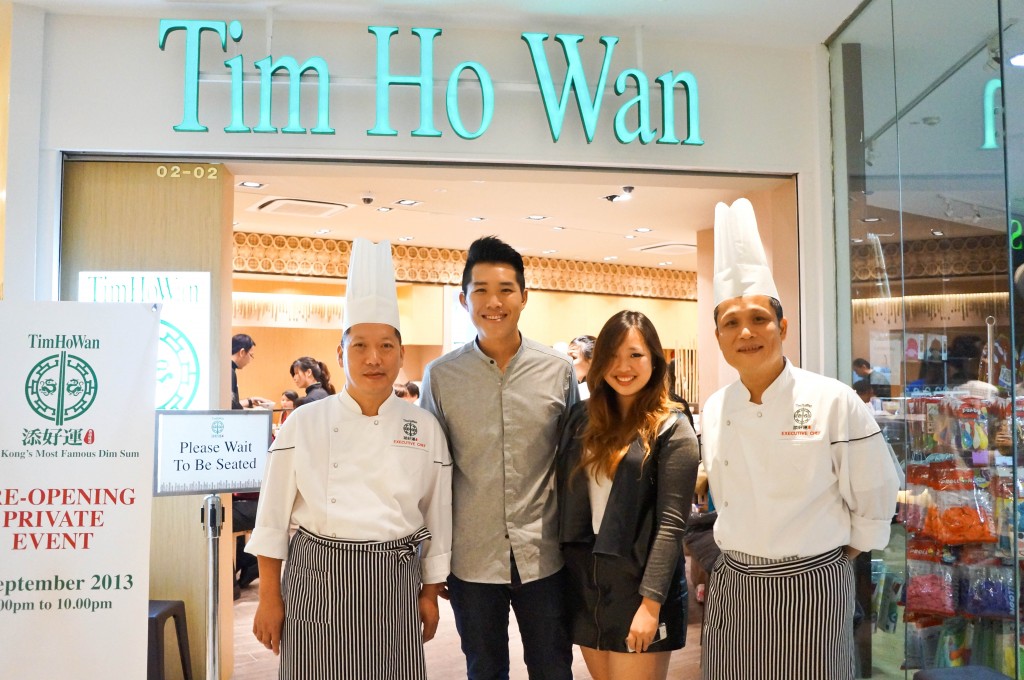 Edwin and I with the founder and chef of Tim Ho Wan, Chef Mak.

Thanks so much for the invite, Tim Ho Wan x BrandCellar!
*All photos in this post taken with the Sony Nex 3N c/o Sony Singapore.
x
♥jem