I impulsively launched into a two week leather jacket ban approximately a week ago following complaints that i've been wearing it way too much (which i have), and have since discovered things in my wardrobe i'd completely forgotten about. I've had three shoots since then, and in each one i've faithfully kept off the jacket because I am committed to this ban like a Dedicated and Responsible individuals, okay. I may or may not have had a couple of mini breakdowns- CAN I JUST WEAR THE DAMN THING/ IT IS SO DIFFICULT GETTING DRESSED WITHOUT A LEATHER JACKET/ IS A SHOOT A VALID EXCUSE TO BRING OUT THE JACKET YET. Such typical girl problems.
Anyway, here are a couple of BTS pictures from a shoot i did yesterday for upcoming local company Lompang SG, a bike/scooter based ride sharing concept which is coming out in a few months. Can I just say? Don't wear heels if you're going to be biking around because they grazed the road more than once and nearly caused me a heart attack as we were scootering around on the Vespa. Speaking of Vespas- I'm nearly completely sold on this baby, look at how adorable this red scooter is. Obviously requires red lipstick. Obviously.
I mentioned this to Fee who did the shots, and he asked curiously- but jemma, what if the Vespa were blue?
..May need to seriously rethink my color coordination theories. In any case, my leather jacket replacement here is a quilted denim number from F21 online a couple of years back. If it looks familiar, it's because it's the same one i wore for our first F Word banner shoot last year.
Other things I've been up to where you can, also, see the conspicuous lack of a leather jacket.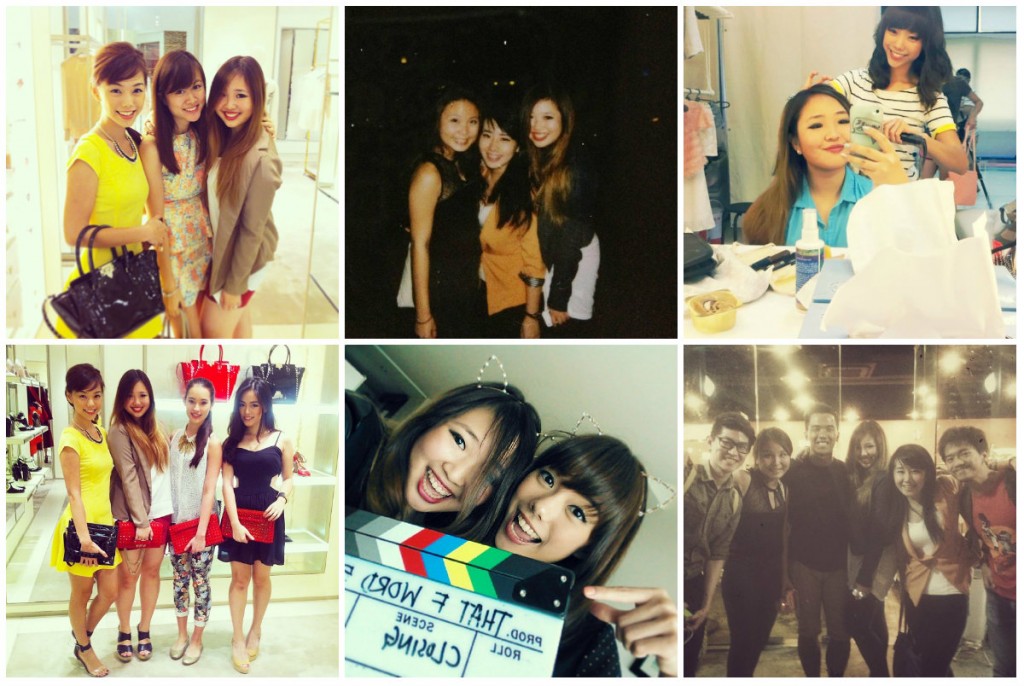 In no particular order-
1. H&M Autumn Collection, Valentino and Red Valentino FW Press/Media Preview events- beigey brown blazer, bangkok, the one where i got yelled at by some shopkeeper for attempting to bargain over.
2. Shoot for the Qweekly cover, sleeveless in a sky blue Fox Out top
3. Shoot for That F Word Ep 14, you can't really see it from the picture but im wearing a Mollyfromspace wool x leather sleeved blazer.
4. Standing sushi bar with the lit kids, denim quilted jacket.
Also, I'm back in the office as usual every summer, which gives me a bit of an excuse to dress up everyday since you can basically walk into any meeting in a borderline outrageous outfit, go darling, we're creative and get away with it. Only in media. At the same time, that presupposes some sort of effort on our part.. and I sound so gung ho here except most days I really just turn up in the first thing out of my wardrobe and a lot of coffee.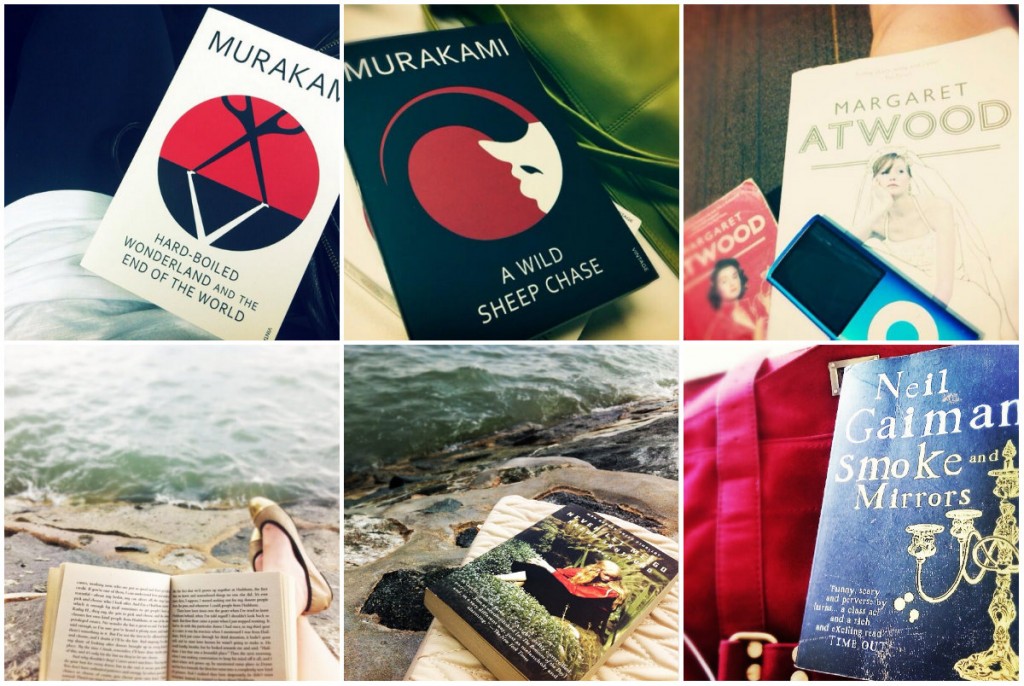 Lastly- summer reading for train rides to and fro the office, you'll notice one thing they all have in common- they're appropriately 'handbag sized'. I cannot stress how important this is. Most lunch breaks these days spent hiding in some eatery reading and reading and falling into words that are not my own. Addicted or not what I like most about this list is the number of times cats feature in it. mmmm.
Sorry if this is a little disjointed and abrupt, but so am I at the moment, and I really, really want to get back to my murakami so GOODBYE TTYL.
x
♥jem