What better time to shoot a hair color than at the cusp of sunset? I was back at Urbanhair last Saturday to touch up my hair- I recently got it cut, but I really needed to refresh the color and redo my roots- all part of the way to getting back to what a decent human being looks like, you know, one that's not a zombie. Thanks, hell week. Anyway. What do you want to do this time? Celia asked, and I was about to say same thing when she continued- Blonde is always a classic color, but it's summertime now..
I thought about it. Do anything you want, I said, as long as it's something shiny. Four hours and two magazines later she looks at me sheepishly and says I did it to match your outfit– and it's an amazing shade of dark chestnut brown finelighted (like highlights, but much, much finer so you dont see it immediately but it glints under sunlight) from the roots, which then melts down to a very subtle pinkish rose gold. It's a much cooler tone than the warm honey blonde I'm used to, and she layered it around the crown to puff up the volume and give it more movement as well. I'm finding that my hair seems to keep getting cut these days but that I'm surprisingly okay with it, it looks a lot shorter here because it's set in curls but after a wash it blows out to a medium-long length.
In the name of vanity and all that, here's a close up from the salon taken with the HTC One front camera: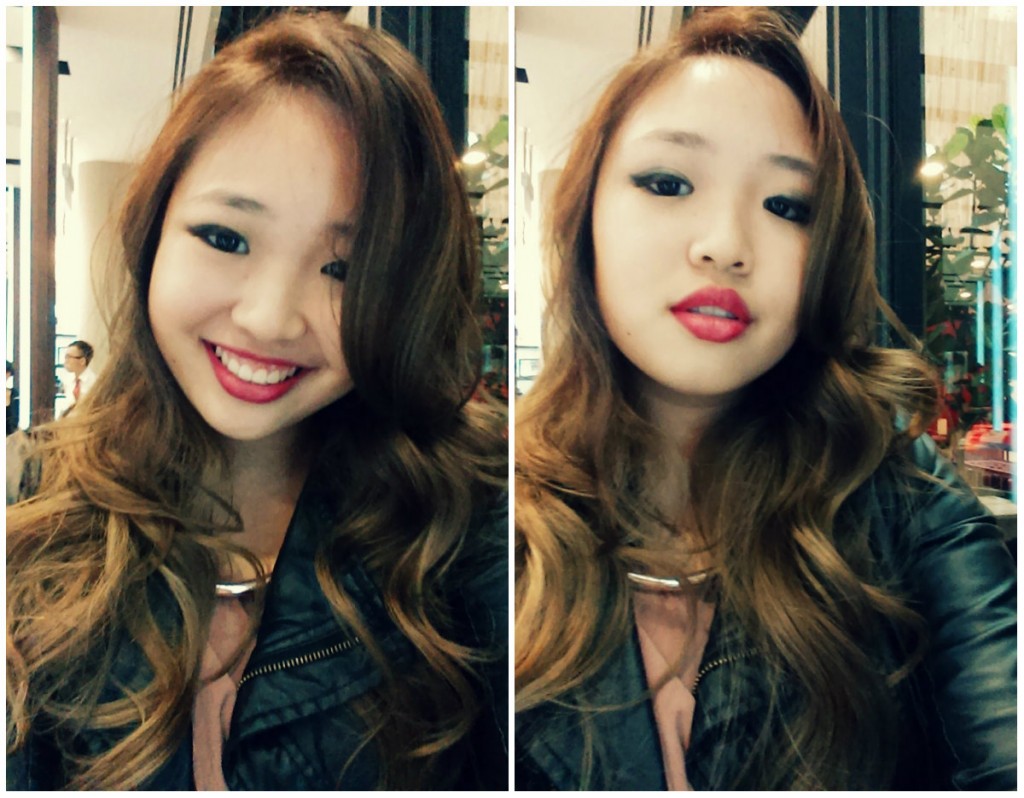 And stuck it on instagram too, and the verdict seems to be that the general population likes the new 'do! Can I just take a minute to rave about the quality of the front camera shots on the HTC One? I feel like I've never really understood the point of selfies till now. I've taken so many self shots on this baby, even I'm embarrassed to admit it. Well played, HTC.
Alright, minute over. Loving the new hair, though it'll fade out in a few weeks to my original blonde. Remember kids, they're having a 25% discount off all hair services if you quote That F word or clicknetwork. Till then, it's SUMMMMMMMATAIMEEEE.
x
♥jem