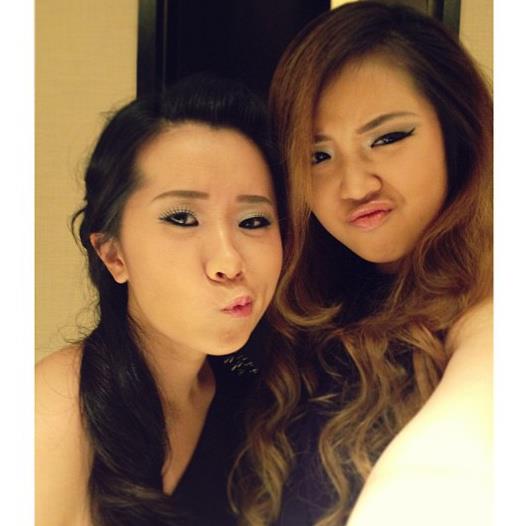 Why are we sulking, you ask? Because everyone will have unrealistic expectations and be visibly disappointed when they see us in real life from now on. I kid, of course- last friday, we were whizzed away in a limo to the Marriott for hair and make up generously sponsored by MakeUp Forever before the Asia's Next Top Model Finale Party at USS Stage 28. All part of the VIP lifestyle promised packaged with the Playboy VIP Fragrances we've been spritzing like nobody's business- Cindy and I were there as guests from Playboy and boy oh boy did they go all out to live up to their life of luxury image.
They wouldnt let us bring cameras to the party so all photos you see here are courtesy of Cindy's iphone. Absolutely insane– they screened the last episode of ANTM Cycle 1 and made us sign non disclosure agreements which made the entire thing incredibly serious, also, gave Cindy the ability to yell on instagram I KNOW WHO WON AND YOU DONT!. That said, it was an amazing last episode, i loved it, and it got very emotional- cinch started crying and she doesnt even watch ANTM.
With some of the models and Joey Mead King, who said she loved my hair. Joey Mead King said she loved my hair. BRB adding it to my resume, circa 2013 thank you very much.
I spent most of the night trying to see how many models i could hug. I hugged stephanie twice and jessica (audrey hepburn lookalike and the winner of cycle one) about four times. Such an awkward confession except it's so worth it because they are almost too gorgeous to be real. All in all an insanely luxurious night, right down to when we ran out of the limo in our gowns to grab a burger from cineleisure on the way home.
Thanks for the invitation, Star World, Star Asia, and Playboy VIP! x

Back to reality I spent the next morning being laughed at by my tution kid for being 'old', well, moving on. We shot another episode for That F Word bright and early today- and got all tressed up at the new Urbanhair CK Tangs outlet even brighter and earlier. The new outlet, by the way, is gorgeous– i literally gasped when i walked in and wondered out loud what we had done to deserve such amazing sponsors. I'll post some photos when I attend the official opening next week, but meanwhile: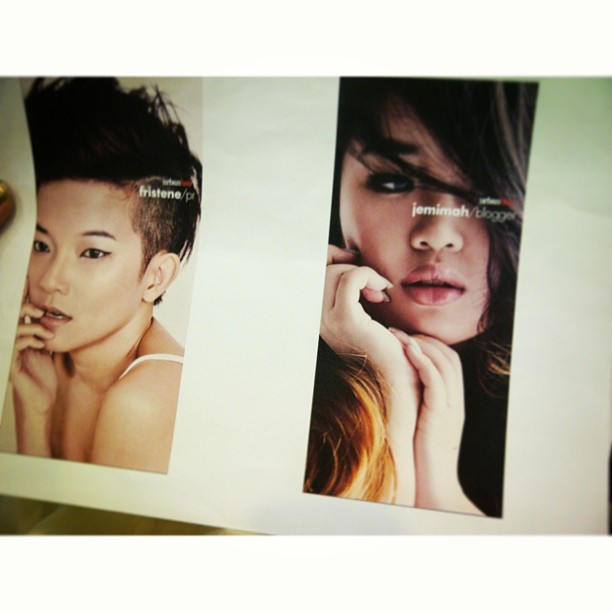 LIFE ACHIEVEMENT UNLOCKED: I'm in a print ad!
This goes way back to when we did a shoot for Urbanhair sometime in December last year. The mock ups were shown to me today while i was getting my mess of a head managed and blown about, and they'll be officially appearing in advertising material next month! Grant me a moment of girlish excitement. Excite. Ok, moment over. Thanks so much for the amazing opportunity, Urbanhair- honestly most of what i look like today is thanks to them, they've done such a fab job getting my hair off my face.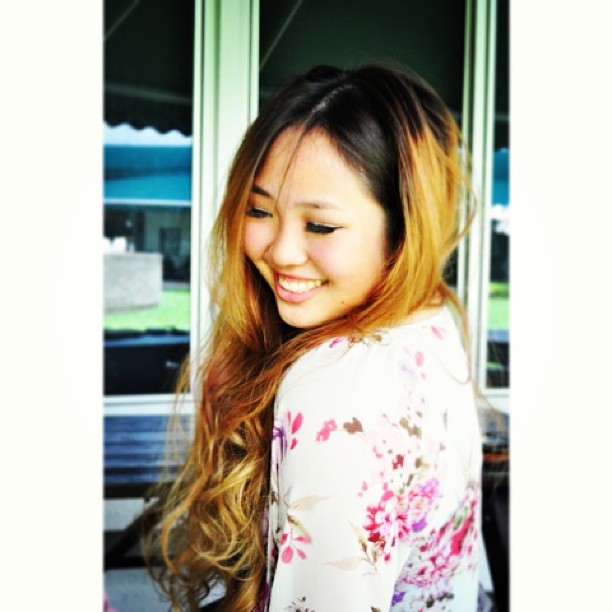 I myself am made entirely of flaws, stitched together with good intentions, Augusten Burroughs said, but my good intentions are more specifically from Urbanhair (color and curls) and Fox-Out (floral kimono shrug). Ever so often i find myself so grateful for the people who find me interesting enough to throw clothes and stuff in my direction. Thanks guys x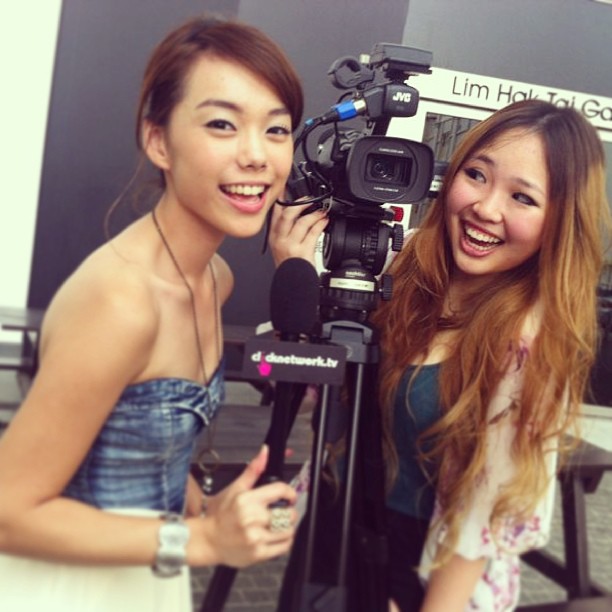 Ending off a post with a BTS still from our shoot today- i've got a ton of work to get done and school life beckons, but today's shoot was mad fun and insanely tiring. Thanks for being so accommodating, NAFA, and you guys look amazing. Even caught off guard.
x
♥jem