Hi guys,
I was actually debating whether I should do two giveaway posts consecutively but there is stuff to be given away so here goes. Bio Essence recently sent me their new BIO miracle spring water which i also like to call magic in a bottle. I kid you not, I've been going around spraying it in everyone's face while simultaneously yelling THIS STUFF WILL MAKE YOUR FACE AS SOFT AS A BABY'S BUTT! On hindsight, i can sort of comprehend the flash of fear in their eyes. I'm serious though, in my insane enthusiasm for this product.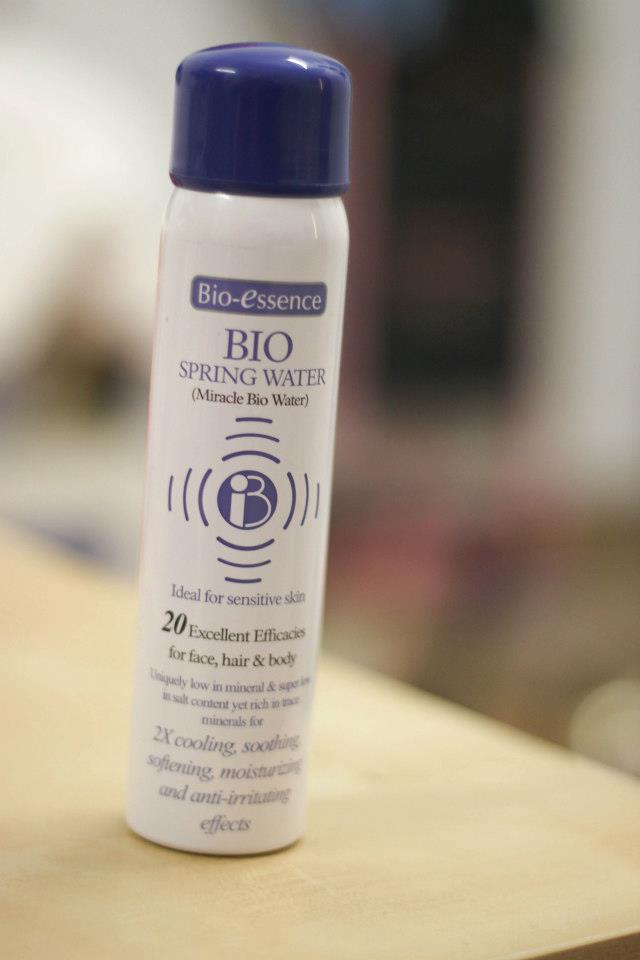 If you've ever used the Evian water face spray, you'll be familiar with this kind of product- it's a similar concept. Funnily enough, I've never taken much fancy to the Evian version though- but i'm addicted to this now. I use it every single day and stick it in my bag like some sort of magic wand and i spritz my face everytime the weather gets ridiculously hot, which is pretty often. You can see from the bottle above that it does like twenty things for your hair face and body, which makes it a bit like the multitasking asian standard we hold all things to, no?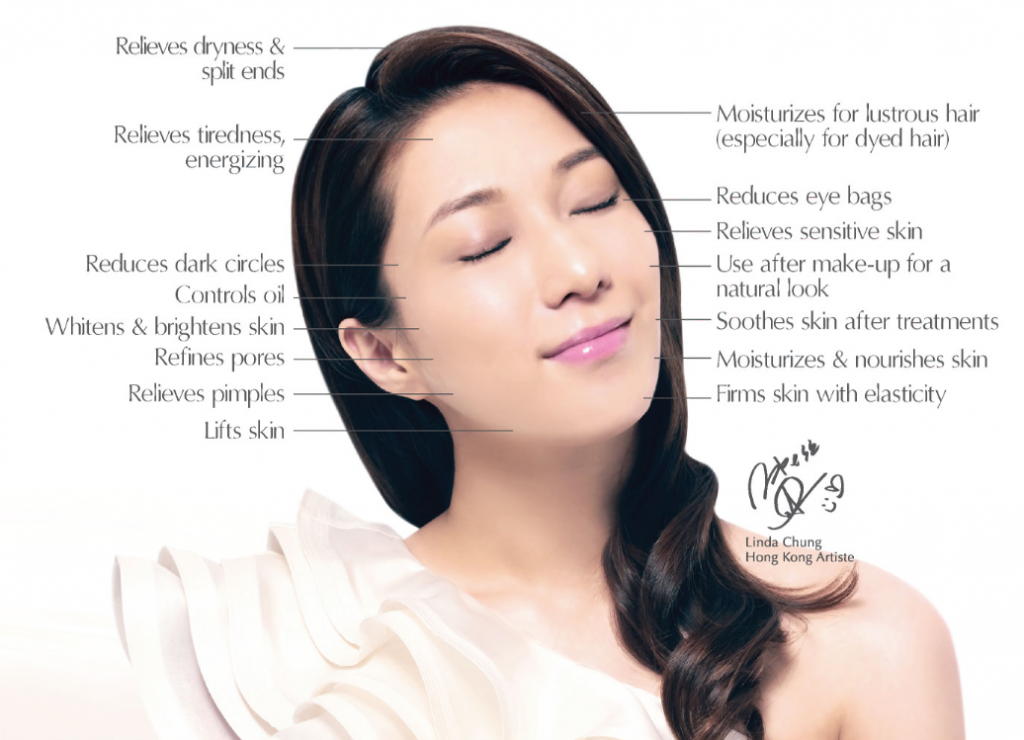 good looks not included with use
Anyway, the top few things i love about this bottle of magic:
1. relief from the weather (you have no idea this thing makes me so happy with a cold mist in the hot sun oh my goodness)
2. how it doubles as a make up primer sort of (spray it on after doing your make up and it sets the make up for you so it's less likely to smudge)
3. it's anti irritation and very soothing which is great because ive got dry (which means i need moisturizers) but sensitive (meaning most moisturizers kind of just kills me / makes me really uncomfortable) skin
And I love how it doubles up as a hair spray, skin brightener, and eye bag attacking formula. I'm a bit skeptical about how they say it combats split ends but besides that all seems dandy. The back of the bottle even said it was perfect for baby skin: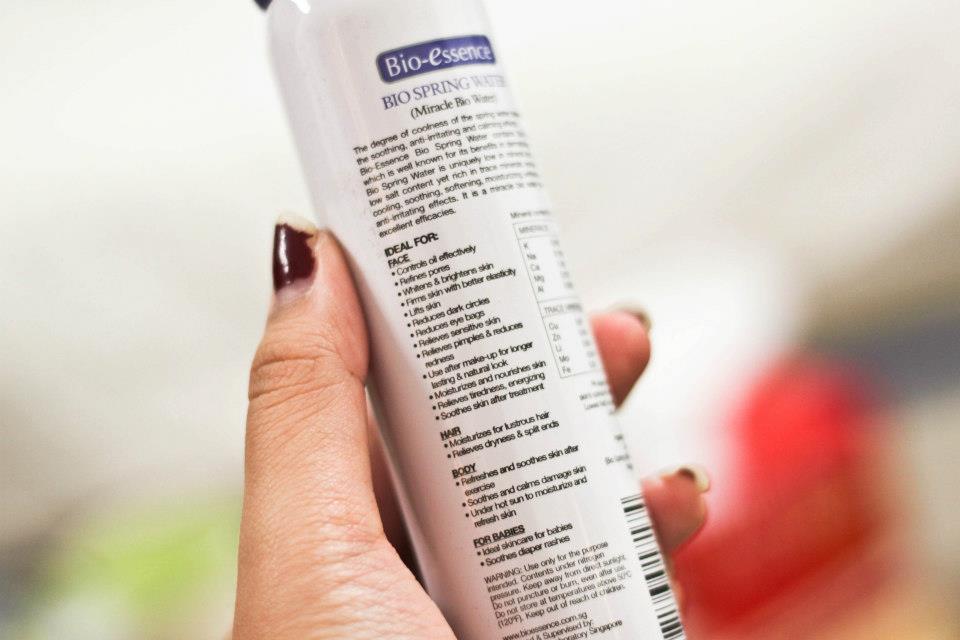 Which brings us back to the start of the post and explains why ive been running around yelling about baby butts.
All in all, highly recommended, definitely one of the products sent to me for review that i've liked more.
Anyway, Bio Essence has sponsored me three travel sized sets to give away- I was really tempted to just keep them for myself but then again nah, i'd love for more of you to try this and tell me what you think. Since I'm already running a pretty active giveaway for the ipad mini now I'll make this one simple: Just RT my tweet on this blogpost and i'll pick three people to win the travel sized sets! Insanely easy, so I genuinely hope whoever gets it loves it as much as i do 🙂
Thank you so much Bio Essence!
x
♥jem