Bet that title got your attention didnt it. I attended the launch party of Playboy VIP's new fragrance line on Friday with Christel, and I'm not going to lie to you and pretend that I can tell one perfume from the next- i mean, shit son, i can't even get my soap and shampoo right. I have that issue with colors too; this was the VIP White Party and i turned up in red. I'm just thankful they didn't kick me out right there and then. Usually perfumes for me go down like this: I just sniff around in sephora and point at the one that doesnt make me sneeze. Very tentatively, i did try a bit of the new playboy fragrances line though, and i remember thinking i wouldnt mind smelling like a bunny. Which, coming from someone like me who thinks top and middle notes are only for singing, is pretty much the nicest thing i can say about a scent.
And yes- i did actually take a photo with one of the sparkly bunnies, but i dont have the picture here because it was a print out so i have it stuck in my wallet instead of online.. still. They were all really hot. To make it up to you, here's a picture of Anna Faris in House Bunny: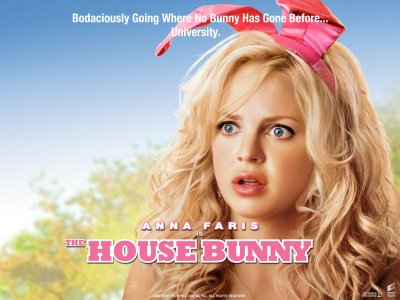 It was actually my first time in the new Singapore Turf Club where the party was held, and I've got to say, watching horses race each other from a glass box in the sky is pretty much up there in my bucket list under act like im a rich tai tai in a hong kong drama. A night of firsts. Very glamorous and all that, with ladies in hairpieces all around, bam. Thank you for the invitation, Playboy Singapore and Singapore Turf Club! x Also, photo credits to Tim from Lifestyle Asia, thank you very much.
We hopped to the opening of Richard Mille's first global concept boutique at the Grand Hyatt Singapore after that, thanks to Tim. The only photo I have of that night goes something like this: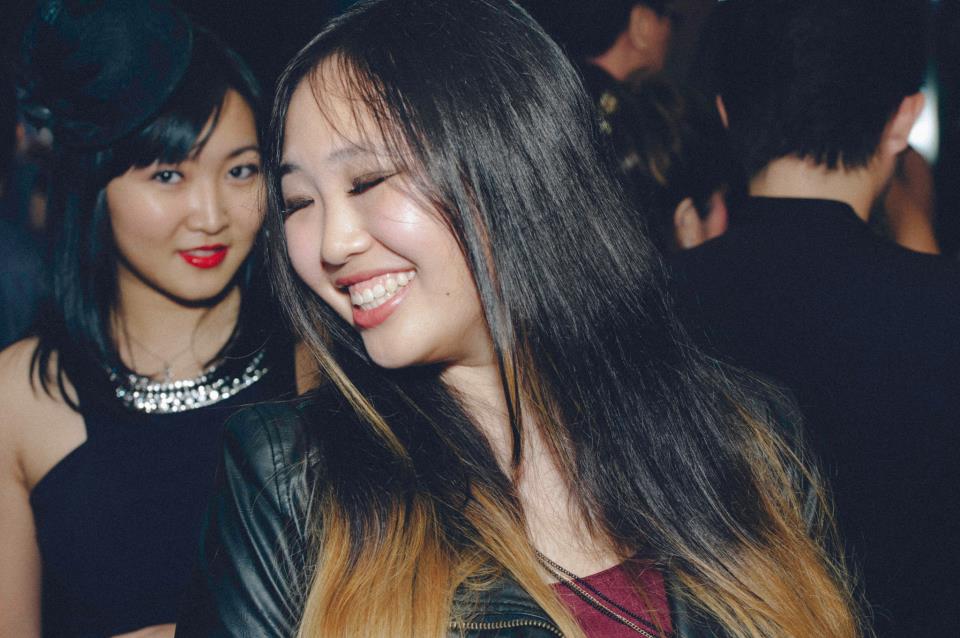 Walking around with my eyes closed and Christel looking rather wary of me walking into things. Oh wait, i do have another photo: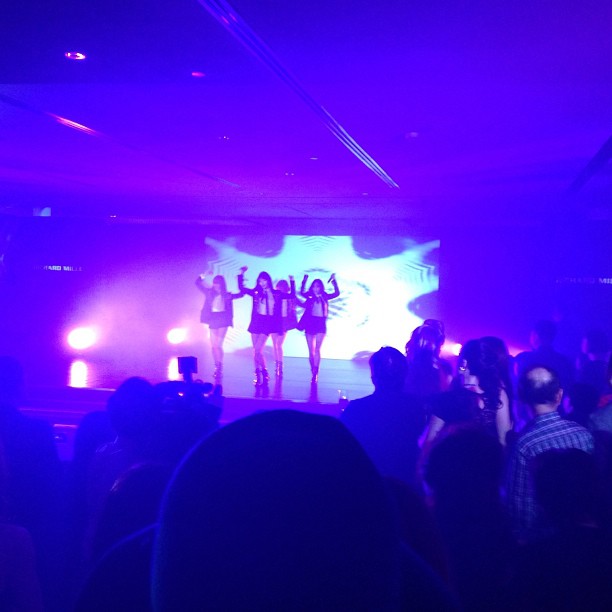 We met Miss A that night! To be completely honest with you I have no idea who they are or what they sang, but apparently they're a popular korean girl band because I texted my sister (Miss A is here! And i didn't even have to pay three hundred bucks to see a korean girl group perform at SM town!) and she replied with (I hate you). Something along those lines. Richard Mille sure knows how to throw a party, even if I'll never be able to afford any of his watches in my entire lifetime. It was fantastic.
x
♥jem