Game
BY LAURA KASISCHKE
I thought we were playing a game
in a forest that day.
I ran as my mother chased me.
But she'd been stung by a bee.
Or bitten by a snake.
She shouted my name, which
even as a child I knew was not
"Stop. Please. I'm dying."
I ran deeper into the bright black trees
happily
as she chased me: How
lovely the little bits and pieces.
The fingernails, the teeth. Even
the bombed cathedrals
being built inside of me.
How sweet
the eye socket. The spine. The
curious, distant possibility that God
had given courage
to human beings
that we might
suffer a little longer.
And by the time
I was willing to admit that
all along
all along
I'd known it was no game
I was a grown woman, turning
back, too late.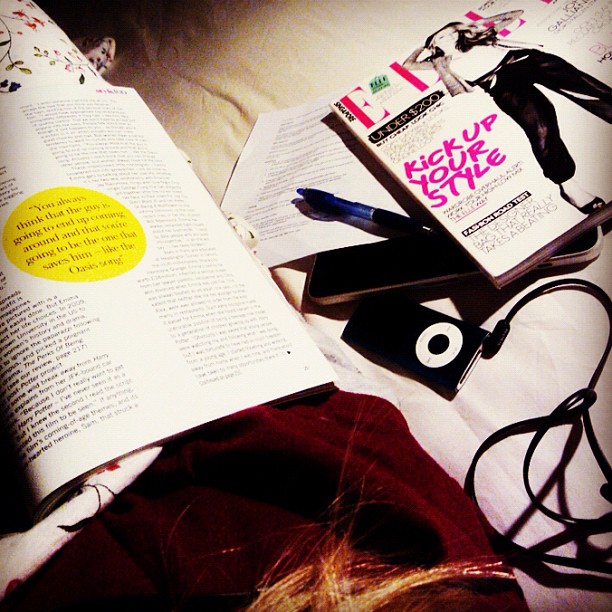 Picture of magazine x serious poem, ha ha and good morning you all. Even if nothing else is constant, it seems as though it's becoming a thing where i pop up every thursday or friday to gush about the films i've seen in animation class. This week's picks are a bit on the long side, but they're, as always, so good.
Dimensions of Dialogue, jan svankmajer
is divided into three parts, 'Exhaustive Discussion', where Arcimboldo-like heads reduce each other into bland copies; 'Passionate Discourse' a clay couple merge and dissolve in love-making, only to eventually disown and destroy each other; and 'Factual Conversation' two heads fail to communicate with each, presenting various objects with their tongues, none of which match. It's one of the guardian's 10 best animations of all time, which means 1. you should watch it and 2. you should probably pretend to be impressed even if you were not really. It's extremely strange and disconcerting and disturbing but noone can deny it's genius.
Film, Film, Film, Fedor Khitruk
was just a ton of fun to watch. It's so silly and ridiculous and out there and i especially loved the bit about the scriptwriter being all mopey and depressed and taunted by his temperamental muse because it is just so true. I'm starting to sound like a pretentious arts kid but what i am saying is essay writing sucks balls. Who writes on demand anyway?! okay, don't answer that. Film, Film, Film is a hilarious parody of the film making process. I loved it.
In any case, if you're into films too or generally just feel like taking a break from the cinema and trying something different, the Perspectives film festival is in town- you should definitely check it out. It's happening from November 8th -11th, and this year's theme is sexuality and it's impact and influence on love, fear, death, psychology, gender relations and what is termed deviant in society. All films will be screened at the national museum of singapore, and this year's line up is simply fantastic. All six films are internationally acclaimed, from Zenne Dancer (about the rights of the LGBT community) to 4 months, 3 weeks and 2 days (abortion issues), to the Rocky Horror Picture Show (COME ON YOU'VE GOT TO KNOW THIS ONE)
Check out their trailer here:
Belle Du Jour and The Housemaid look really intriguing (and a little scary), but i think the one most people will enjoy is the rocky horror picture show- it's the one emma watson was acting in within the perks of being a wallflower movie, remember? Anyway, I'm just excited about this in general because i feel like Singapore seriously just does not have enough of an arts culture. I'm not just saying people who practice the arts, like dancers or singers or artists, because hey not everyone can do that, God knows my hand eye coordination is so bad i first-blooded myself every dota game, but in general we just dont have enough chances to attend film screenings and concerts and musicals and things like that. Our idea of a nice night out is a 8$ movie at the theaters. It's just kind of.. i dont know. My secondary school teacher was telling me about how in London everyone just goes to West End for musicals and shows every other night. In new york they have stand up comedy and broadway and there's just so much space for creative outlet, you know? It'd be nice for us to have a bit more of that, if only for the change in scenery from golden village.
Check out the Perspectives Film Festival here.
In other news, I was up mad early (like 6am early) on wednesday for our shoot with Topshop for the upcoming big night out episode. It was an incredibly, incredibly fun shoot, one of those that puts me in a bit of a LIFE IS JUST REALLY FUN kind of tizzy moods. It's not doing much to assert my position as someone who isn't a bit frivolous, but come on.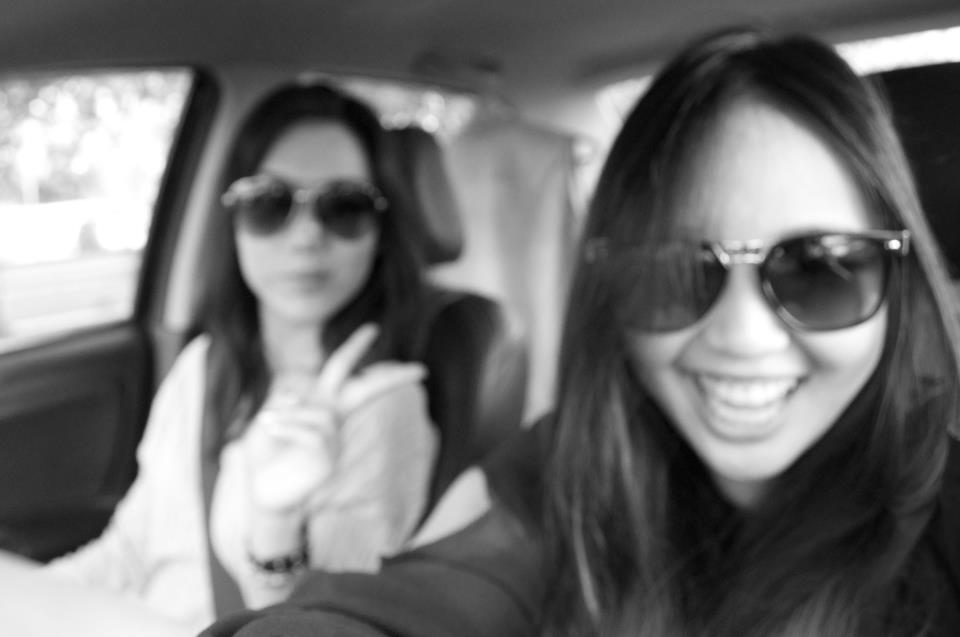 In the car on the way to Marina bay sands for our hair appointment with Urbanhair, our new hair sponsor.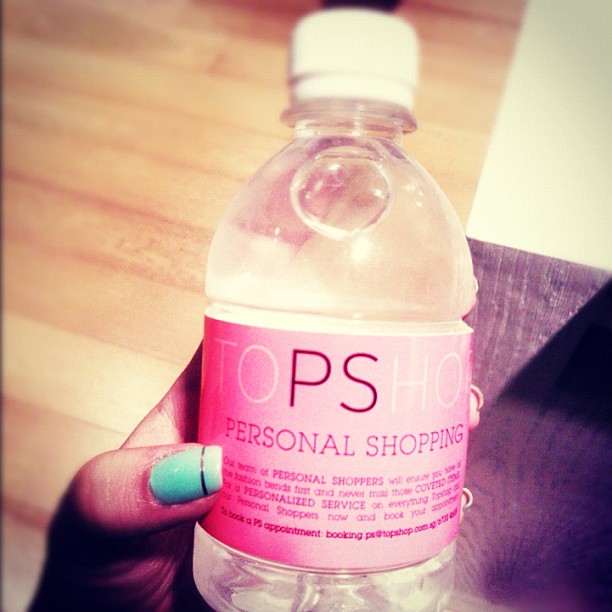 Seriously you guys, i cannot get over this. It's their own brand of water. It even TASTES like high fashion.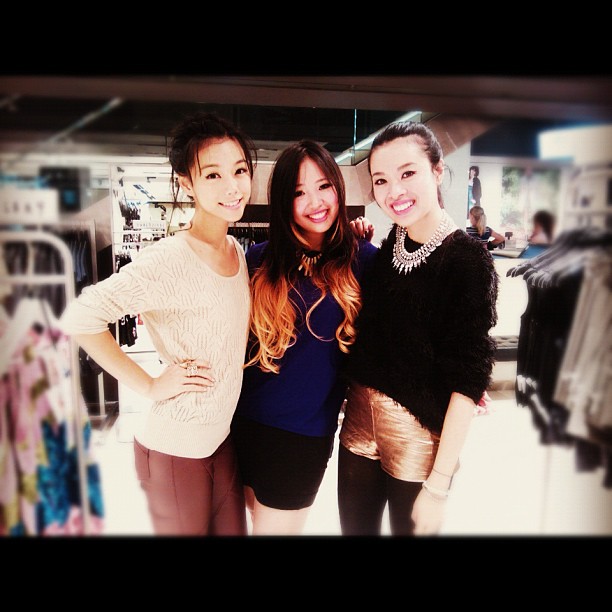 With Melanie, our personal shopper from Topshop! Drea and I had hair done very generously by urbanhair, more photos and details when i get the photoset from drea.
Oh right and i finally managed to try one of those manicures i always lust after on instagram feeds: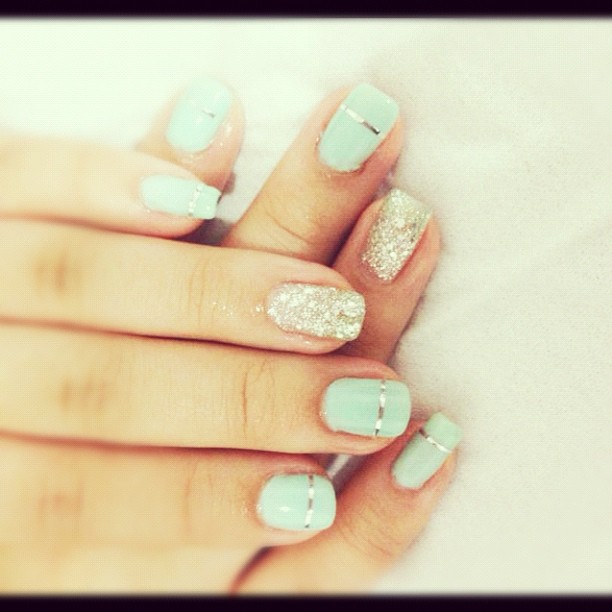 what, up.
Also, Hada Labo sent me their new Hada Labo Arbutin Whitening Lotion with Nano Formula (whew, that was a mouthful) a couple of weeks ago to try out. I have a bunch of HL products already, their moisturizer and make up remover, and i thought it was quite cute how their tagline for this product is One Drop Reveals Natural Fairness because i'm already fair as anything and i dont know how much whiter this thing will make me.

It's got a bunch of stuff in it- Arbutin, Vitamin C, and Hyaluronic Acid- which makes it Japan's #1 whitening product in terms of sales. I don't know about you guys, but anything japanese translates to a thumbs up from me because they had 4g when we were all still floundering about trying to figure out bluetooth and wifi. Yep, it makes complete sense to me that a good grasp of mobile internet would translate to better skin. Don't question how my brain works at 6:30 am is what i am saying.
Am I any fairer? You guys tell me. To be completely honest, I can't tell because originally I was already so white that when i still had full on black hair i looked a bit like sadako. I'm not even kidding. On the other hand, the other functions of the lotion (moisturizing, brightening) seem to be working as they should because i feel like my skin's been baptized. Also the liquid just gets absorbed right into my skin after patting it on, and doesnt leave my face sticky or wet, which is perfect.
Try it for yourself- You can get a free sample here.
Ok that was all i wanted to say, and this post is becoming way longer than i intended already. Ending off with a photo from today's MMC shoot: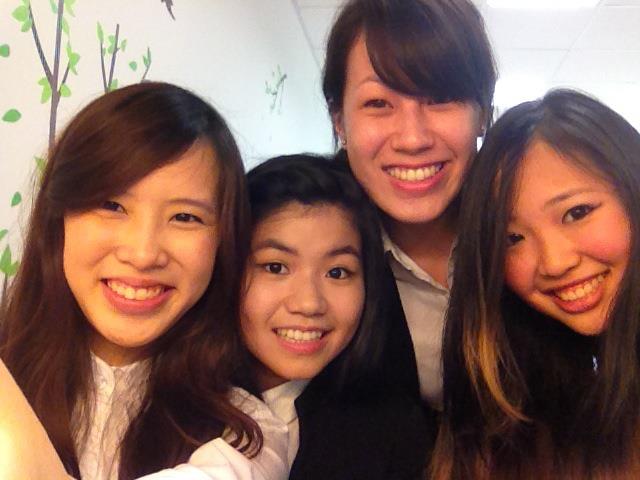 Because it is simply too fantastic that we have a proper photo studio in our college, complete with diva lightbulb-framed make up mirrors and all.
x
♥jem