Hey guys-
So, for someone who doesn't drive, i find myself doing quite a bit of car related posts these days, from over analyzing Andrea's driving to being asked out by sexy talking cars.
In any case, over the weekend i received news about another car that's pretty out of the ordinary..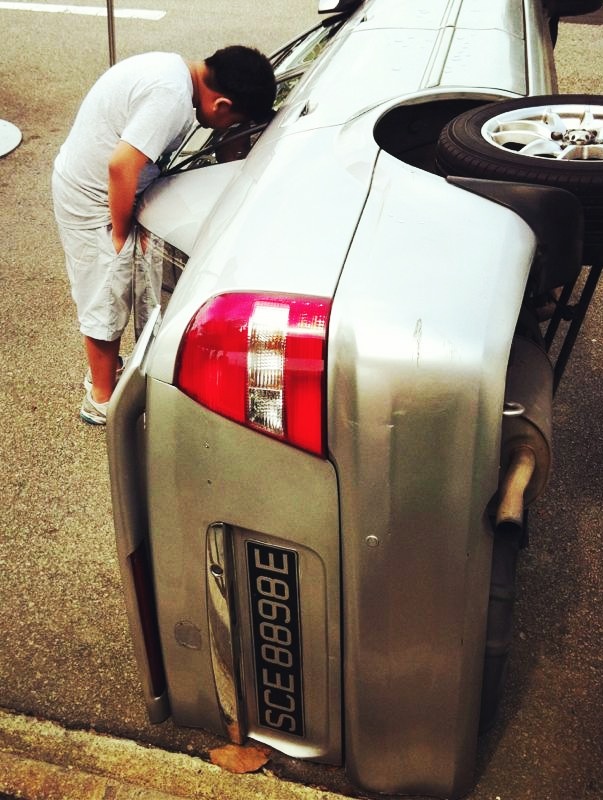 Notice it yet?
Maybe a clearer view is in order.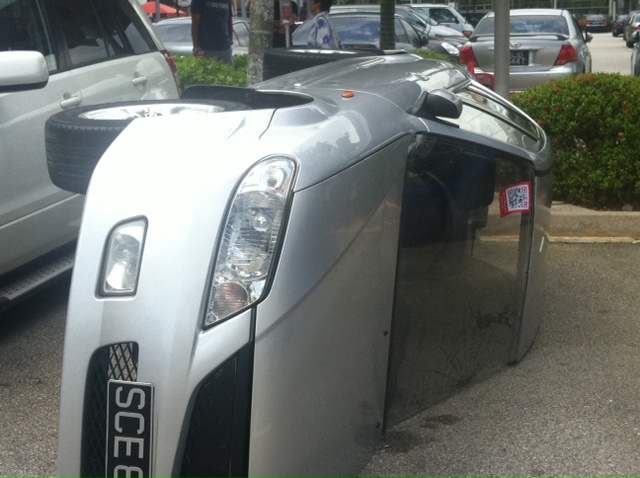 That's right. There's only half a car there.
I know, i know. I was all like, what on earth, too. A closer look revealed this signboard next to the car:
A scannable QR code promising the other half of the story. Sweet- im sure you guys have figured out by now that this is some sort of advertisement, and it's been ages since i've seen a QR code seen in a local campaign- usually it's more popular overseas, and have you seen This amazing campaign by Tesco Korea? Sorry, that's the ad geek in me gushing, and i'm digressing. For those of you with no QR code readers, this is what the QR code guarding the halved car leads to:
It's essentially a campaign by DBS Driveshield, a comprehensive motor insurance plan by DBS. Now, i'm not going to pretend i know everything about car insurance because 1. i have no car and 2. i don't know how to drive. What i do know, though, is that this video and car installation is part of DBS Driveshield's latest campaign- and they're giving away free in car cameras so your ass is covered if and when you get into an accident. At least, i think that's how it works. That also explains the ewoks battling around in the video- because without the in car camera, we'd never figure out why half..a..car.. is sitting there forlornly in the carpark.
You can read more about DBS Driveshield here and check out their half a car at the Singapore Expo over this weekend, Hall 5 Carpark B.
Now, what i really want to know is- where on earth is the other half of the car, and dibs on shotgun if they find it.
x
♥jem