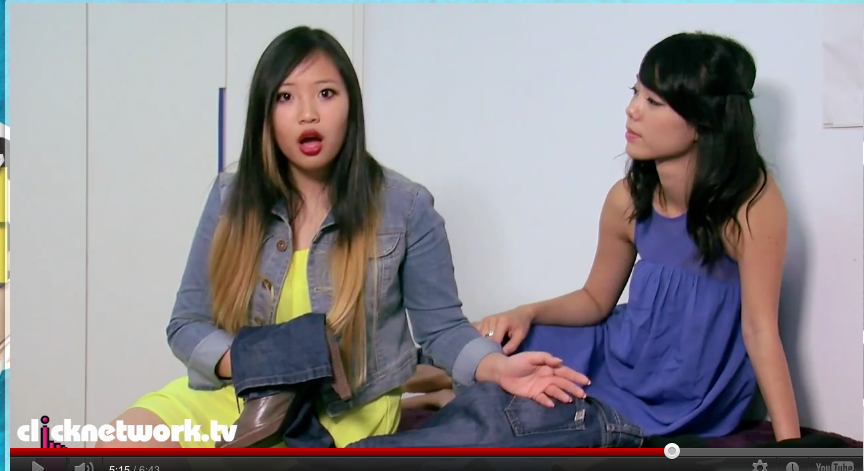 If you want to know why i look so horrified, you should probably watch our latest episode of That F Word which was released this afternoon here:
I'm actually quite pleased with the episode, save for the fact that my eyes look strange here.. somehow, they look teeny and slitty which reminds me a little of a weasel. Oh well.
I'm wearing the Jemimah Dress from Love Bonito in Lemon (bought it when it came out in excitement) (i mean seriously greatest honor = dress named after you) (i wonder if i can get away with putting it into my CV), paired with the Jervis denim Jacket, graciously loaned by LB for this ep. Also i am obviously experimenting with the hair.. it was painfully straightened for this episode, also, can you tell??? I cut it!!! Well, ok, it's more obvious in real life. The ends are just choppier and straighter now. Ok i need to stop talking about my hair because its obviously making no sense.
Anyway,this ep was filmed in our hall room. We cleared out the space to make it look whiter and cleaner so the background wouldnt be so distracting, but now i feel the need to give you all (another) virtual room tour so you know what it really looks like.
You can actually see the slow construction of our room interior from my previous posts, one, two. I recently lugged back a bunch of fairy lights from bangkok though-
My table now looks like this at night! Ooh la la
Also, for 200BHT a piece, rewards from venturing into Chatuchak (spelling?) on a weekday: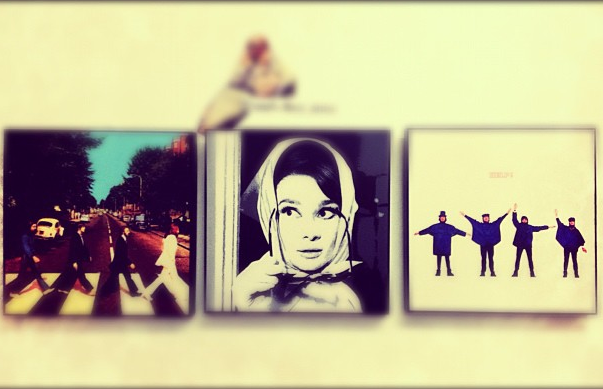 Hepburn and Beatles waving at us everytime we want to bake some toast- yep, this is right above our toaster oven.
I also brought home a bunch of lights for my youngest sister because she loves the stuff, which resulted in:
And a very uninterested cat.
On the other hand, I also gave drea a string of fairy lights and they've absolutely enchanted Blondie, her cat:
so I really dont know what's up with Athena.
In other news, I've been completely taken by this song lately, i know it's been out for awhile but recently especially i cant seem to get it out of my head.
Anyway, I'm probably going to be doing two giveaways very generously sponsored by Crocs and Carlo Rino in the coming week, so keep refreshing.. and refreshing.. and refreshing..
Ok im tired and im not making any sense so see you
x
♥jem