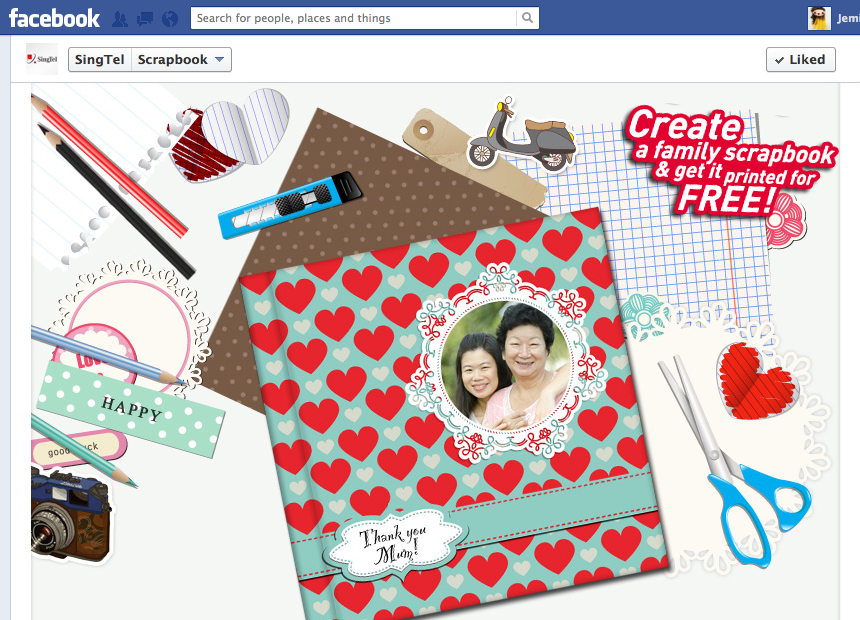 Hi guys,
So i just spent the last three hours of my life scrapbooking sans the sticky fingers. I dont know if it's because my mum's into crafts, or because i just have a penchant for all things pretty, but I've always loved scrapbooking. It's not too sustainable though, for students, because 1. scrapbooking materials are mad expensive, and years of queuing for hours at Made With Love has sort of put me off it, and 2. i hate it when i accidentally superglue my fingers together, which unfortunately happens more than you would think. Do not comment on that or make remarks on my clumsiness.
Anyway, Singtel's latest project marries the best bits of scrapbooking without the sticky fingers or expensive materials- the Home Without Walls scrapbooking contest. Home without walls is their latest initiative, encouraging people to capture and share their family stories through multimedia technology, which makes a lot of sense if you think about the way people are just jetsetting off for months or years on end to other countries for exchange or work.
You can read more about the initiative here www.homewithoutwalls.com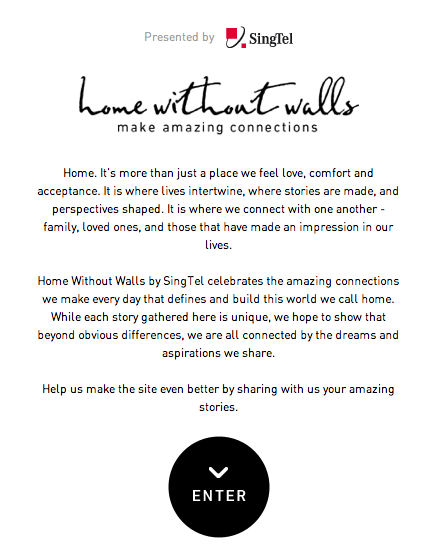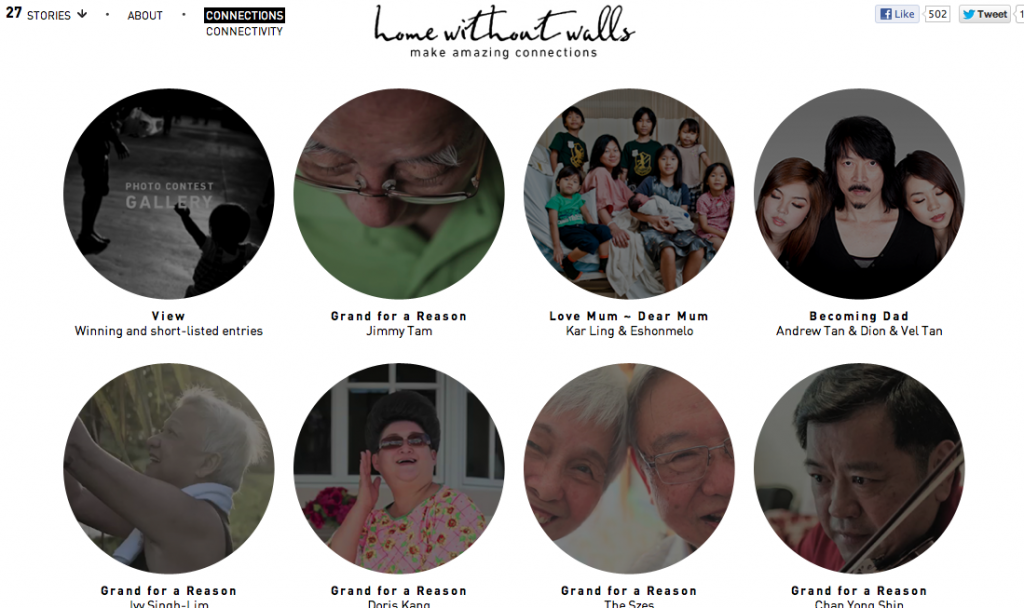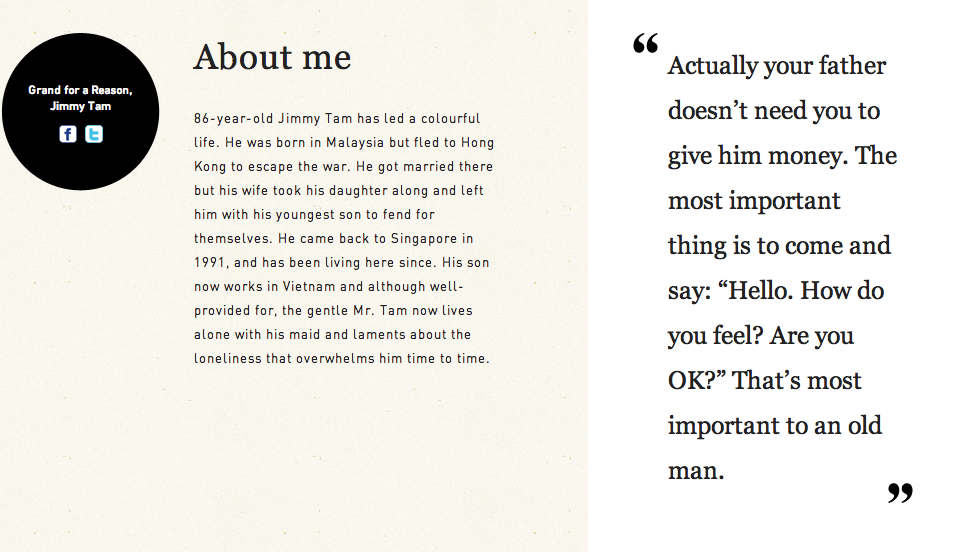 www.homewithoutwalls.com

It does feel as though the word meaningful is overused, but i cant quite think of anything else that can replace it in this case.
Anyway- yep. I went to the Singtel facebook scrapbooking app to get started.
I forgot to mention this, but the top 10 submissions get selected to be printed and a hardcopy worth 200$ sent to you as a momento, which is a pretty sweet deal since scrapbooking is mad expensive and takes so much time and effort.

This is something like what my scrapbooking process went like:
You get to choose from four themes, and each theme has a different set of cover images or stickers to choose from, so choose carefully! In any case if you dont like them you can discard and start over.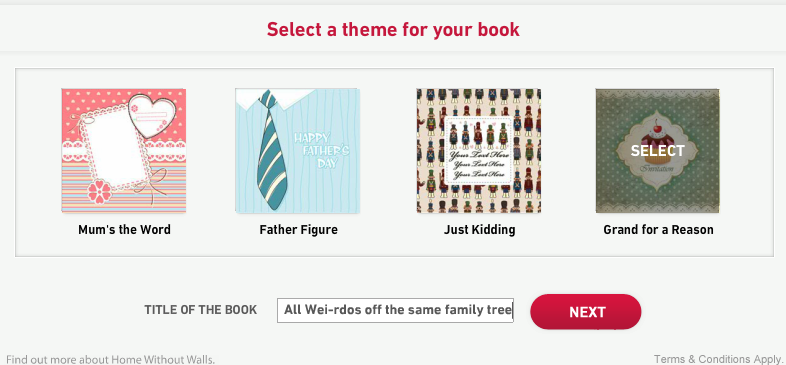 Because i have a terrible sense of humor and anyway, as a kid i spelt Weird wrong all the way (wierd) until one day Jenna grabbed my shoulders in frustration and went, it's WEIRD. like jemimah WEIrdo. Get it?
And i think from then on it kinda stuck.

There are a bunch of photo effects too, but i didnt use these because i prefer my pictures post processed in lightroom.

Inserting text and phrases using the captions tab.

And the stickers! I love the stickers. I went a bit mad with the stickers. They've got the most adorable and quirky little stamps you can slap all over your book without worrying about the cost. (The last time i bought stickers like these from made with love, they were about three for $2.50)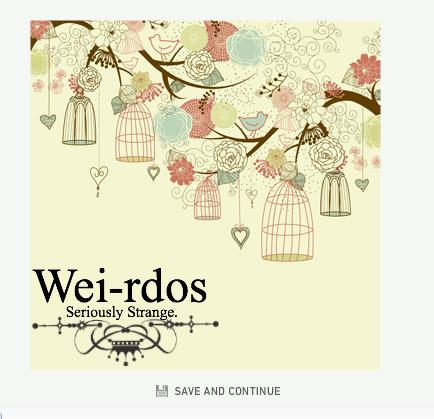 My Cover Page.
I suggest you save your scrapbook every time you finish a page, because it doesnt autosave and it'll drive you nuts if you accidentally click on a different button and get directed to Facebook's home page after carefully designing and adorning your pages.

Uploading photos from my computer. The entire thing works on a drag and drop basis, for text, stickers, and what not.
Oh yes- i had a bit of an issue getting the scrapbook to pop up on Safari- no doubt the stupid flash player acting up again- but it worked fine on Google Chrome.
Ok, im just gonna put up some screen shots of my album i took while making it.
It's a little bit like writing a blogpost, except without worrying about formatting or html and with more stickers.
As you can see, you can really go all out with the storytelling! They give you about 50 pages to work with but you'll probably use less than that. I took about 20 pages.
Ok after everything you can submit it and show it off to all your friends and family in hopes that they'll vote for you! So far there are about 40 entries i think, and 10 out of that is about a 1 in 4 chance that you'll get picked, which isnt bad odds at all. Besides, think about it. It'll be a great conversation point or centerpiece for your coffeetable. I've got it all worked out already. When people at home start to get all huffed over things like:
Mum: WHO LEFT THEIR DISHES UNWASHED!
Me: Ooh look, it's dad as a baby! (Waves scrapbook at her)
Crisis over.
You see where i am coming from, yes?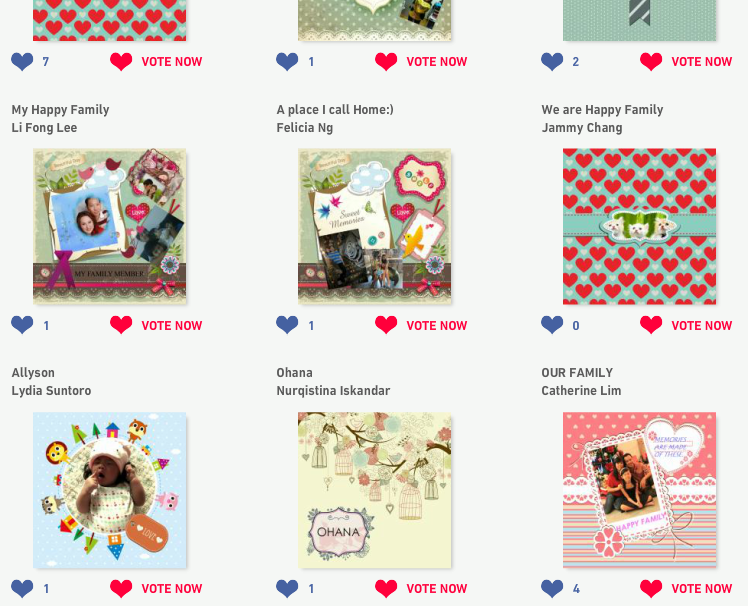 Here are the rest of the entries, for you to peruse or vote for.
And lastly-

GO AND LOOK AT MINE. I took three hours to do it and im pretty proud of it, you get to see my sisters being weird and a lot of photos of my cat. You have to go to the Singtel facebook page and click on the scrapbooking app, mine is the one entitled All Wei-rdos off the same family tree. Lol.
You can and should make your scrapbook here now.
You are welcome!
x
♥jem