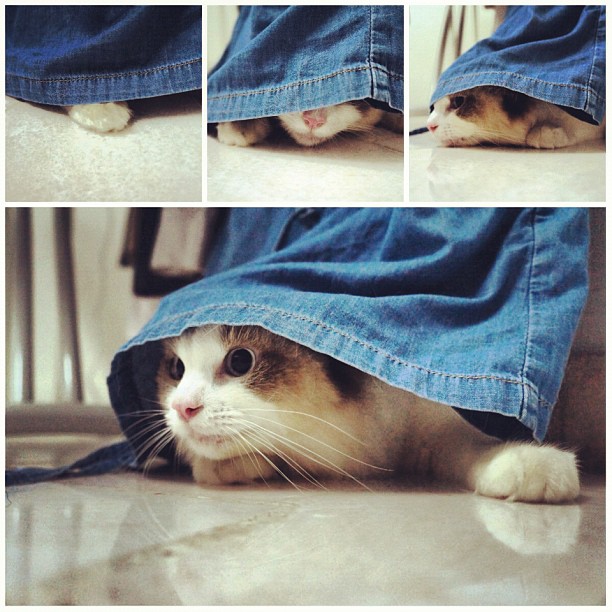 For some reason my cat legitimately believes we cant see her if she hides under our clothes. Retard. Also, I took forever to pack my luggage because she kept hopping in. I dont know what is up with her obsession with getting all (what she thinks is) ninja like one moment and then going all IN YOUR FACE the next. But anyway, yes, i did say luggage- I'm hopping off to Bangkok tomorrow with sexylexy, cinch and han because that is how you do recess week. (Y)
On a somewhat related note, Sony Singapore x Waggener Edstrom couriered over their NEX-F3 camera to me so I wouldnt have to lug around my DSLR on the trip- incredibly thoughtful and generous of them i am thinking. The cherry on top was the moment where i sleepily signed for the package in my PJs (they couriered it to NTU again!) and i realized they'd sent it over in pink. So very considerate.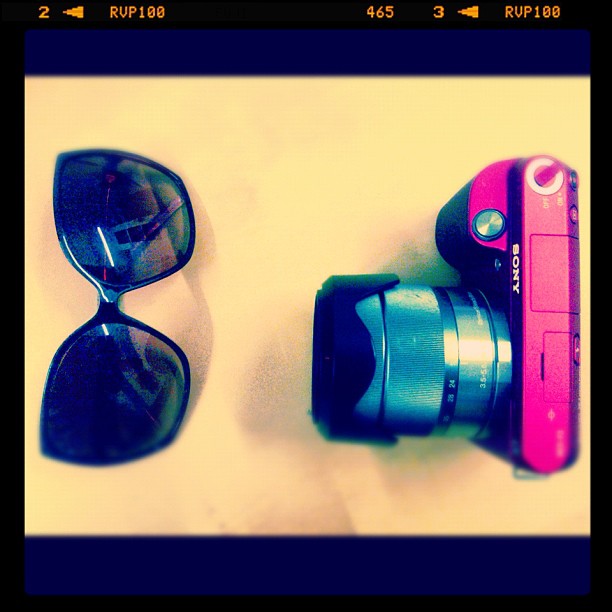 Love how Sony x Waggener always personalizes their blogger/digital influencer relationships, rather than just sending off products from a faceless organization.
Anyway, I've christened the nex-f3 the Lady, because it 1. looks good and 2. is honestly a girl's camera. I mean, ok it comes in black and white too, but the 180 degrees flip screen is something that girls will just go crazy over.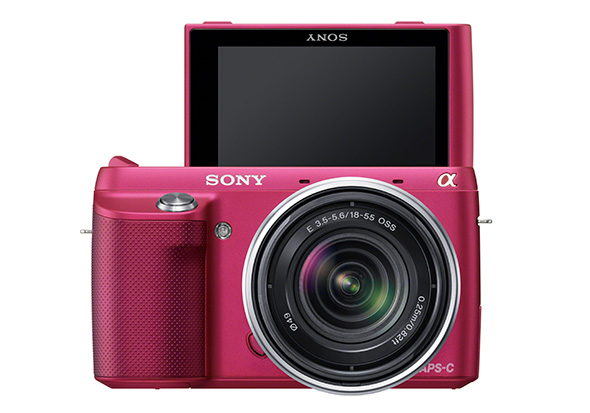 You see what i mean. It's like photobooth, but high quality. Im using it with the 18-55 lens, which is the same one my own DSLR is on.
Ok anyway since it's so light i've been toting it everywhere and just snapping away with it, so I proudly present to you: photoset LADY x WHAT SCHOOL LIFE IS LIKE RE: WAITING FOR THE IRREGULAR BUS C.
Yep. A combination of too much HL2024, Friday afternoon, and general bus-company directed angst. If you look carefully, you can see other students who were also waiting for the bus directing mad weird stares our way. But those who were seen dancing were thought to be insane by those who could not hear the music and all that. Your daily dose of Nietzsche, thank you and welcome.
In other news, I also celebrated Edwin's twenty third, surprise part ii, with Candice, Amanda and Martin today around the suntec/cityhall area. This one really warrants a full blogpost all on its own, which i promise to do when i get back from the land of smiles, sawadeeka, and thai milk tea, but till then: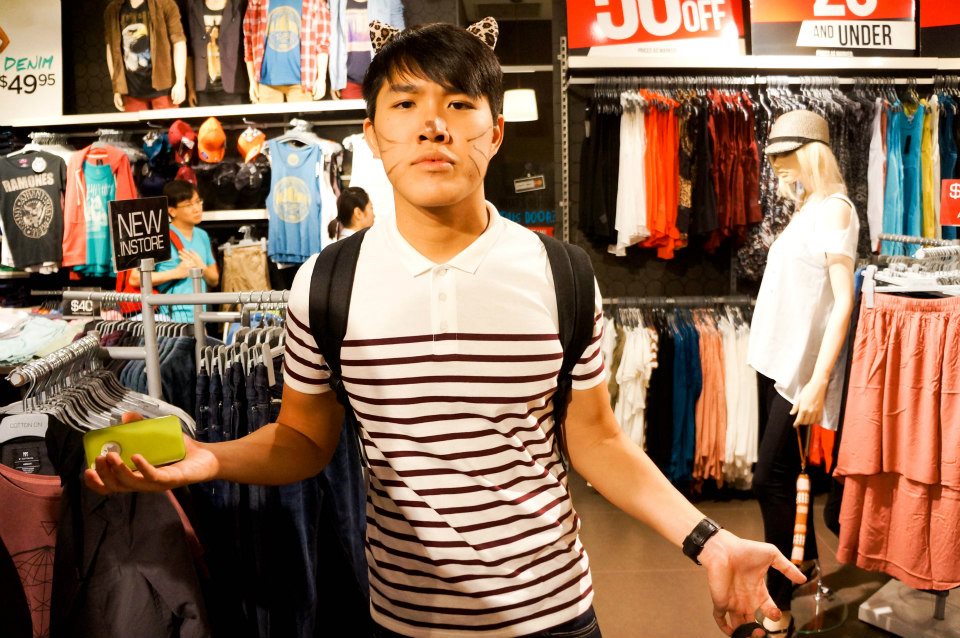 Seriously, Eds. That'll teach you to say you don't like cats. Happy twenty third!
And to the rest of you- goodbye! I'm going to shop myself silly, and I'm intending to take a real break so I'm not even bringing my macbook (I dont remember the last time i went on a holiday without my macbook, goodness) and work will simply just have to wait. This is going to be sweet.
Sa-wat-dee!
x
♥je