Currently listening to:Falling by The civil wars
Status:exhausted.
Hi guys,
So, this post is shamefully overdue, but a couple of weeks ago I was most generously invited down for a cupcake tasting session by Swirls Bake Shop. I was pretty excited when I received their invitation because ever since I did my Best Cupcakes in Singapore post back in March, I've received so many emails, FS questions, and comments from readers asking me to try out Swirls cupcakes. I promised and promised and promised to go down and try them but it's all the way in Robertson Quey and I knock off work at 6:30 earliest and basically its a bit difficult for me to make it before closing time. The invitation was the perfect final push i needed to make a trip down!
The first thing i noticed- they're very big on social. They're also very popular: despite my taking forever to find the place (more on that later), there was a constant stream of people rushing in to look for their favorite flavors or in search of a life changing experience possibly.
I met and spoke to Danish, the founder of Swirls, and they let me pick the flavors i wanted to try. This was a bit of a struggle. The kid in me wanted to choose EVERYTHING but the adult bit needed to display a bit of oh nah its ok you know i'll just sample a lithe bit kind of self restraint which is something i sorely lack. We compromised on five flavors in their tiny bite sized versions: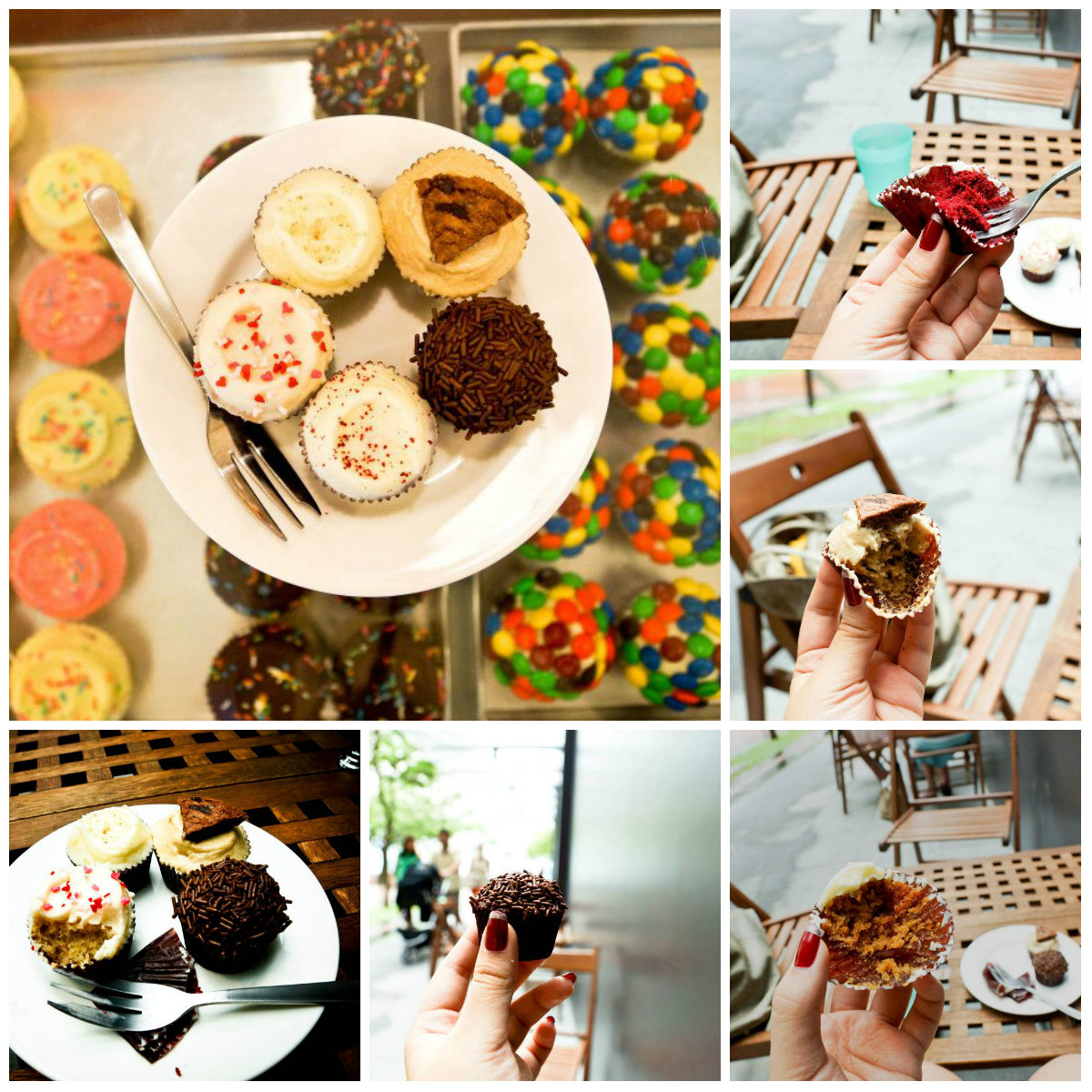 Looks insanely good right.
What I tried:


1. Red Velvet (Crimson chocolate cake with cream cheese frosting)
2. Oh So Cocoa (Chocolate cupcake with chocolate butter cream frosting &chocolate sprinkles)
3. What's up, Doc? (Carrot cupcake with crushed pineapples and cream cheese frosting)
4. Strawberry Burst (White Chocolate & Fresh strawberry cupcake with strawberry &cream cheese frosting)
5. Cookie Dough (Chocolate chip cookie dough with brown sugar frosting)

(Drank a few mouths of water in between each cupcake to clear my palate)
I should probably put it out there that i don't like pineapple nor carrot cake by default. Their What's Up, Doc? was breathtaking however- crazily moist, with bits of real carrot and pineapple in it, i loved loved loved it. The traditional favorites were expectedly fantastic, Red Velvet, and Oh So Cocoa which was essentially an intensely chocolate cupcake. I liked the Strawberry Burst very much- i love strawberry flavored things and i appreciated how it was completely natural- you can sort of tell that all the real stuff is used in the making of the cupcakes, but the last one really stole the show. Cookie Dough- i think i gasped when i ate this one. Amazing. My tastebuds nearly imploded.
Until Swirls, the best cupcake i'd ever tasted was one off a famous cupcake shop in New York last year. American cupcakes just taste different- i think it's a different style of making/baking/frosting or something. Danish and his wife Alia literally hunted down all the cupcake stores in California on a road trip last year in a bid to bring the American cupcake back to Singapore: and it was fantastic to get to eat them again without dropping 2k on a plane ticket.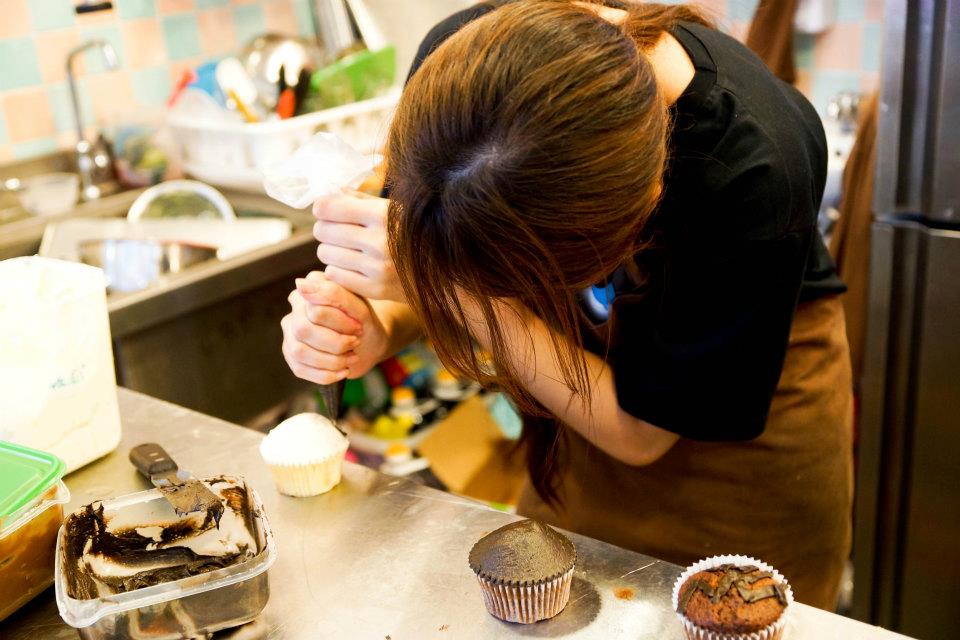 Here you see a Swirls Girl adding customizations onto a cupcake. The frosting top of the cupcakes themselves though, are handcrafted with a palette knife rather than a piping bag, giving it the Swirling effect. All the ingredients are non artificial and freshly prepared so you can taste their texture and freshness (something you can actually pick out yourself if you try any one) and they even grow and extract their own Madagascar vanilla. That's dedication right there.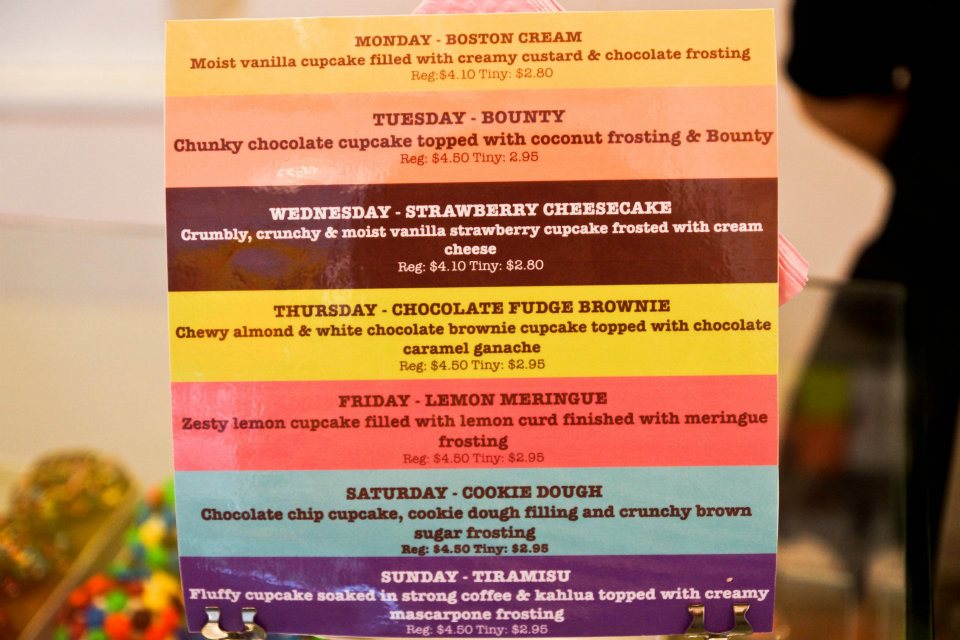 They also have a different cupcake special each day of the week- and a total repertoire of 102 cupcake flavors. It's a mix of the classics (ie. red velvet, strawberry, nutella, etc) and their own creations (ie. lavender, after eight mint, bounty, cookie dough and the mad amazing carrot cake thingy). In sum it's pretty safe to say that it's one of the best cupcakes I've ever eaten but hey, don't take my word for it. Other people think so too:
Pretty big hit with the rest of the folk passing through too.
I asked those japanese kids above what their favorite flavor was and then they got very shy and started pointing excitedly to the M&M ones hahahhaha so adorable.
The media love these cupcakes too- they were named Time Out's "probably the best cupcakes we have ever tasted" and have been featured in Female Magazine, Cosmopolitan Singapore, Expat Living and the Straits Times too. The passion Danish has for his cupcakes really shines through when he speaks because he gets mega excited about them like i get when i talk about my cat. (Ha! Subtle athena reference right there.)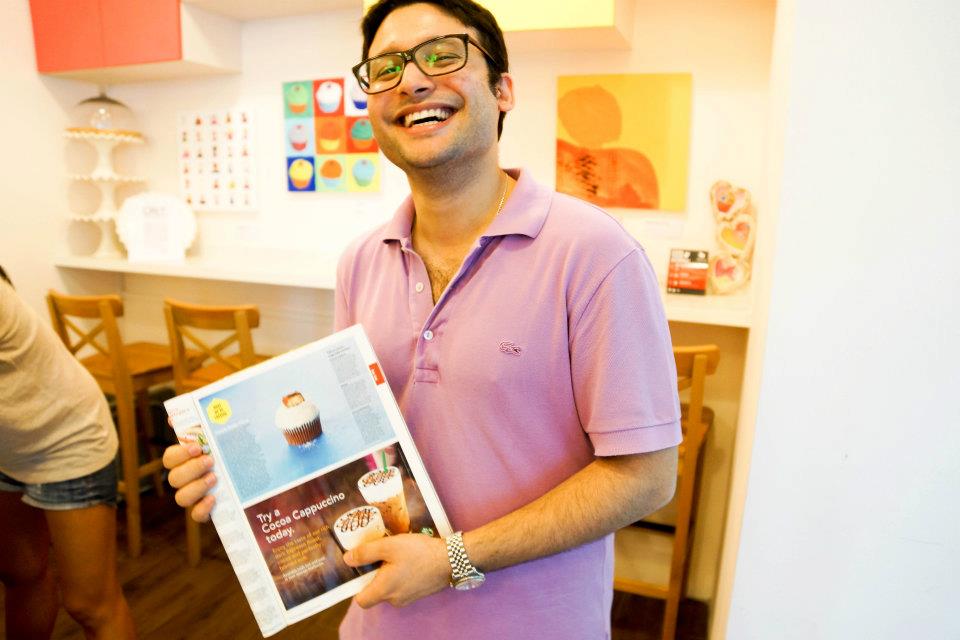 Another unique thing about Swirls is it's interior decor- it's very bold and pops in color, as with their website. Turns out Alia, Danish's wife and co-founder of Swirls, used to be a fashion stylist for Italian magazine Amica, and had a pretty strong influence on the shop decor and website design. The website was designed with a fashion angle in mind- it's gorgeous, really. I was raving about it to Danish and then after awhile i realized i wasn't the only one and he probably gets it a lot so i stopped and went back to eating cupcakes instead.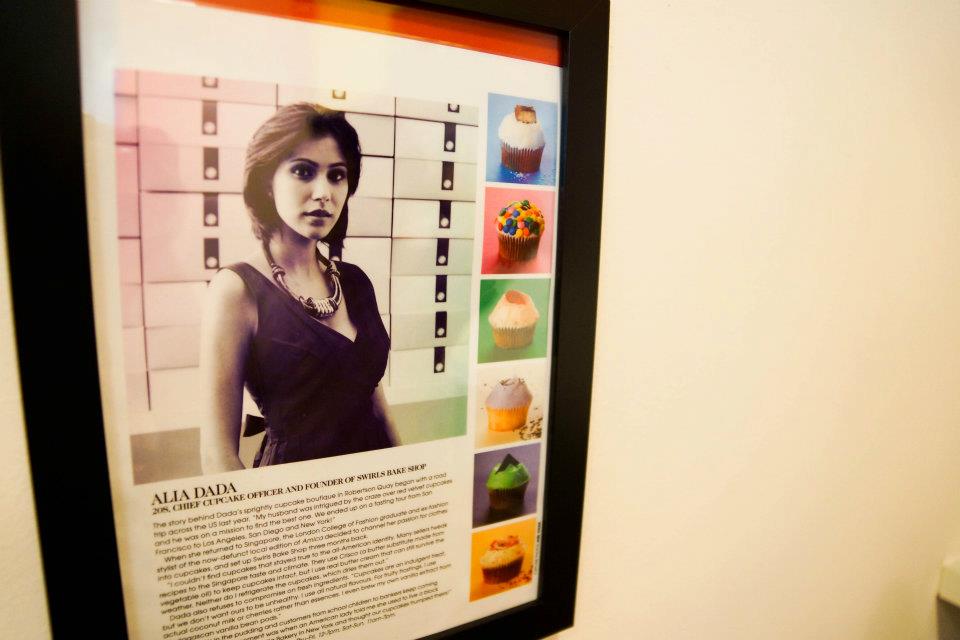 Danish's wife, Alia.
They also believe strongly in giving back to the community, which explains the artwork hanging along one wall. It's a collaboration with Pathlight special school, where student artwork is displayed and the proceeds go back to the students. The collective average age of the kids and their artistic skill really.. puts me to shame. I'm nineteen and i struggle with stickmen.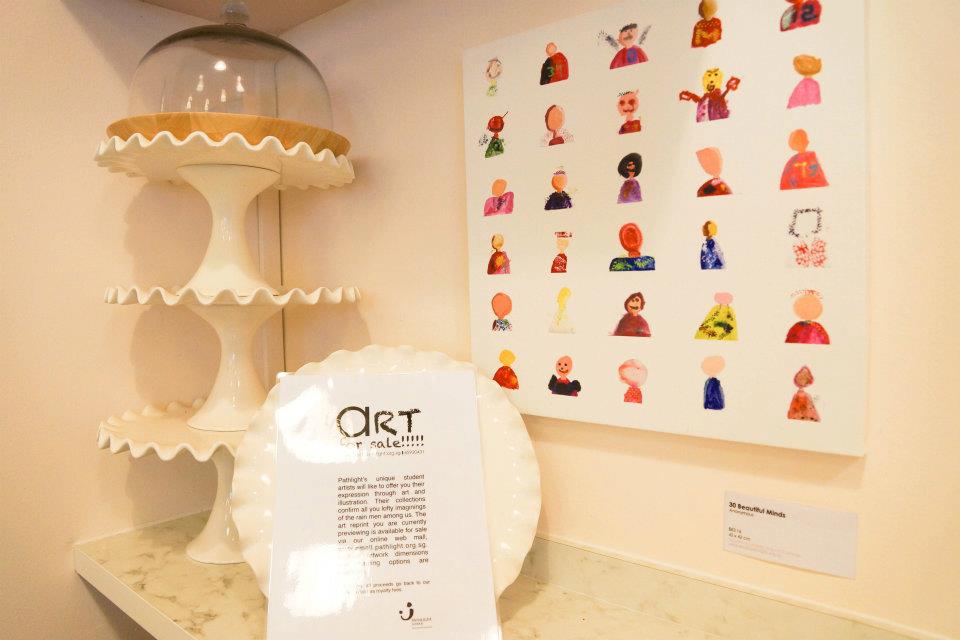 The tiny cupcakes are about two to three dollars while the regular sized cupcakes cost about 3.95-4.20$ a pop. Before you gripe about the price, i feel compelled to point out that the cupcakes here are huge, much much bigger than any other cupcakes I've had in singapore. Also, when you factor in the cost of the all natural ingredients, it suddenly seems very justified.
If you're lucky, you might catch them on a day where they bake cakes for fun: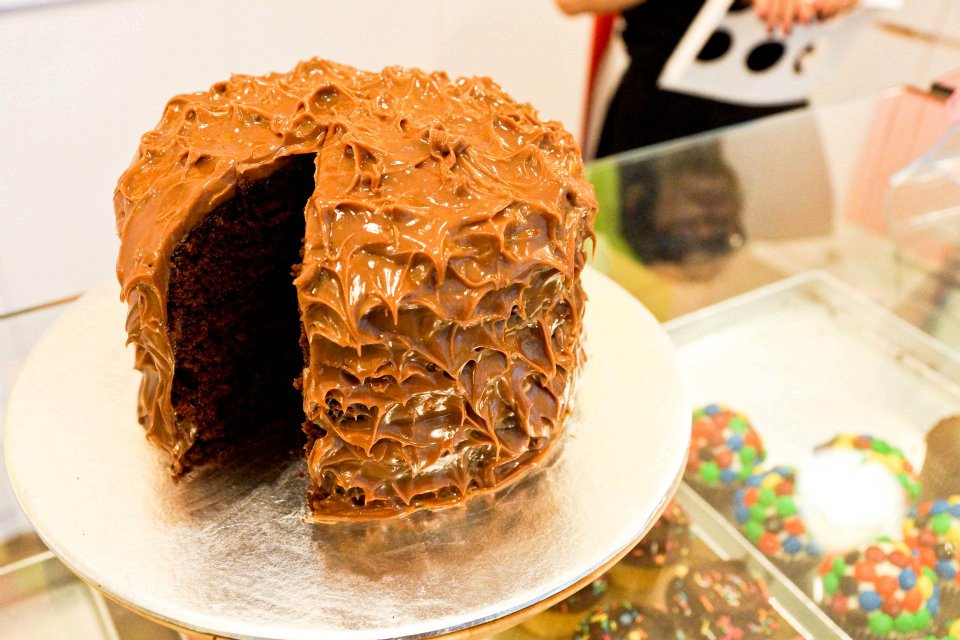 Double chocolate cake with salted caramel icing. I nearly cried when i tried a bit of this i was so speechless and this happens rarely because I'm a literature major, dammit. I talk a lot. No that wasn't an invitation for you to comment. But you get what i mean.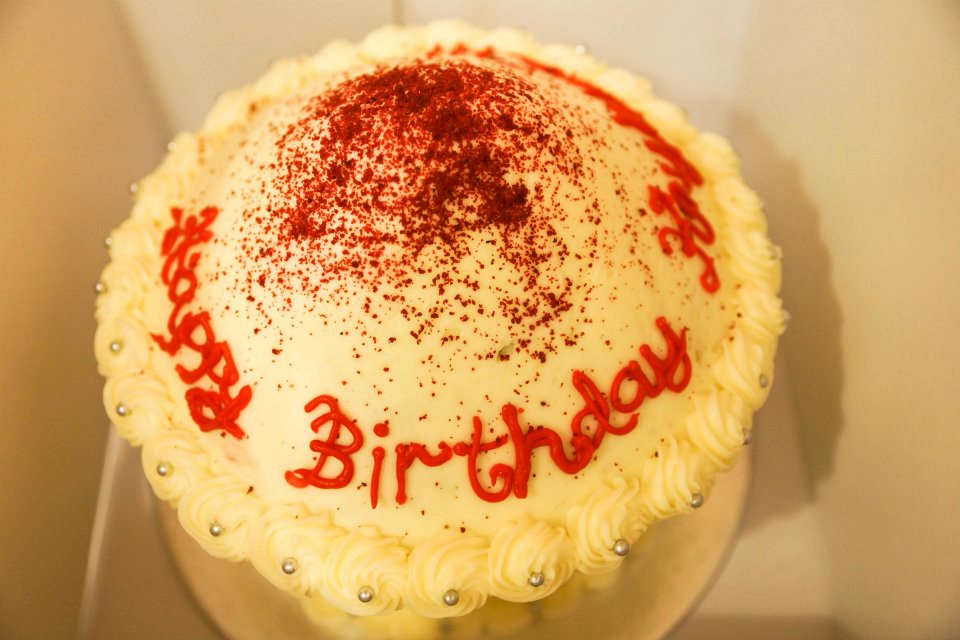 They also do special orders for birthdays. I think this mega red velvet cupcake was like 99 bucks or something.
Swirls Bake Shop
8 Rodyk Street
#01-08 (Off Robertson Quay)
Singapore 238216
Tel: 6634 4765
11am-7pm
I mentioned earlier that the place is hard to find. I got my dad to drop me and it took us forever to find the place even with the help of my lumia's inbuilt GPS (take a sharp turn to the left SHARP TURN!? SOUNDS DANGEROUS) If you don't want to slowly search for it, they do island wide delivery for approximately 20 bucks. If you do want to venture down though, i went on a photo walk with the A77 after that so hopefully this gives you a better idea of where Swirls is:
All photos taken with the Sony A77 courtesy of Waggener Edstrom + Sony Singapore. You can view the rest of the photos of my visit and walk here. The entire area is gorgeous actually, if you know where Stacked (Dim Sum Bar) is, you're not too far off.
Lastly, thanks so much to Swirls + Danish for the invitation- i had a deliciously lovely afternoon. There are few better ways to spend a saturday!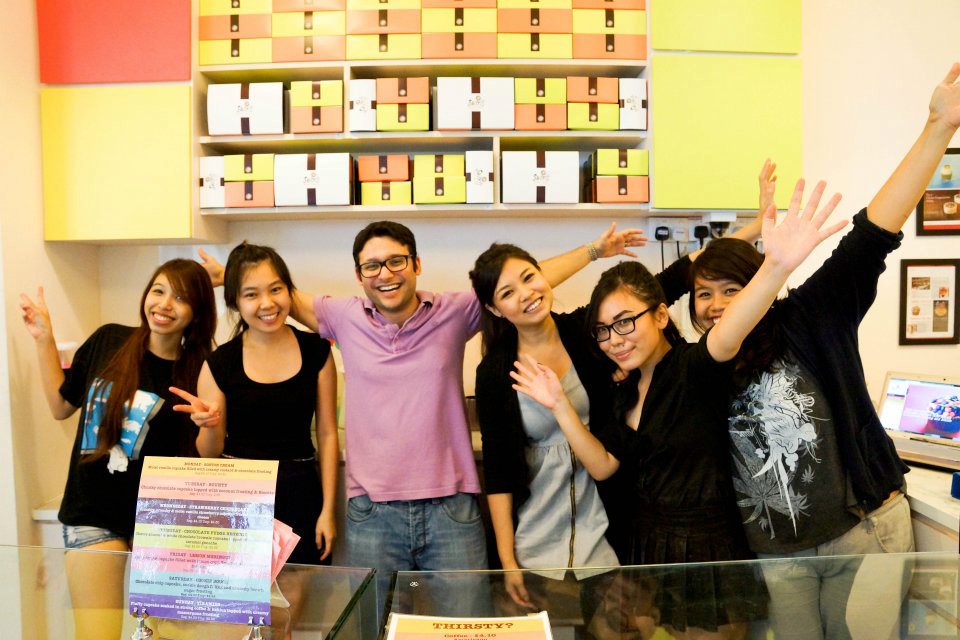 x
♥Jem