Currently listening to:Escapee by Architecture in Helsinki
Status:Still sick lol.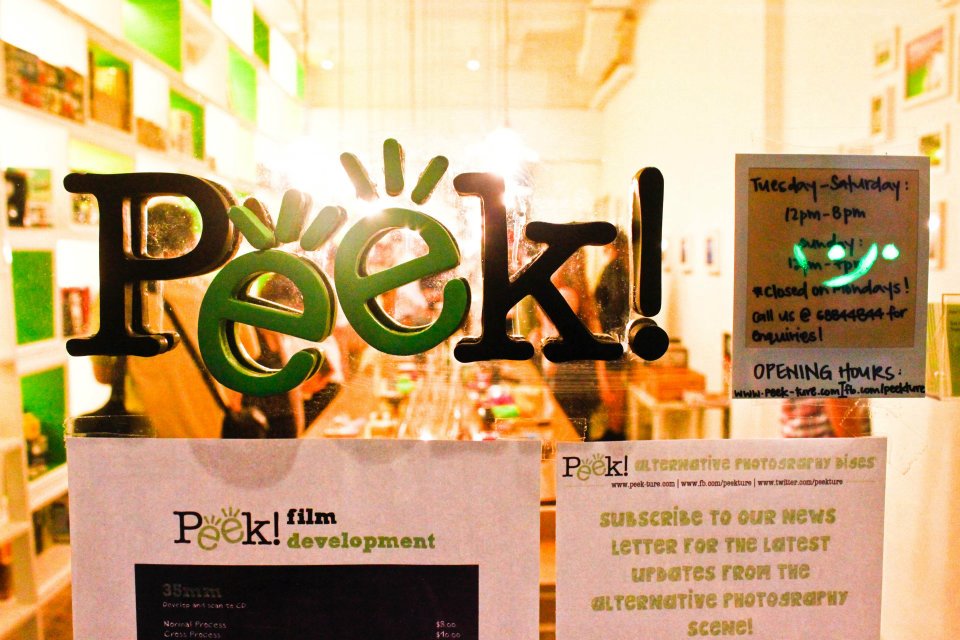 Just got back from the Peek!xTara media event earlier tonight. Still sick as anything, but this one was totally worth dragging my carcass out of bed for. Apologies if i look like a corpse in the photos- im running a fever, flu, and i STILL don't have much of a voice, so there you go.
For those of you unfamiliar, Peek! analogue photography is Singapore's largest dedicated analogue and toy photography store, and also the official Impossible Project Partner Store locally.
Peek! Analogue Photography
36 Armenian St, #01-04/02-04, Singapore City, Singapore 179934 ·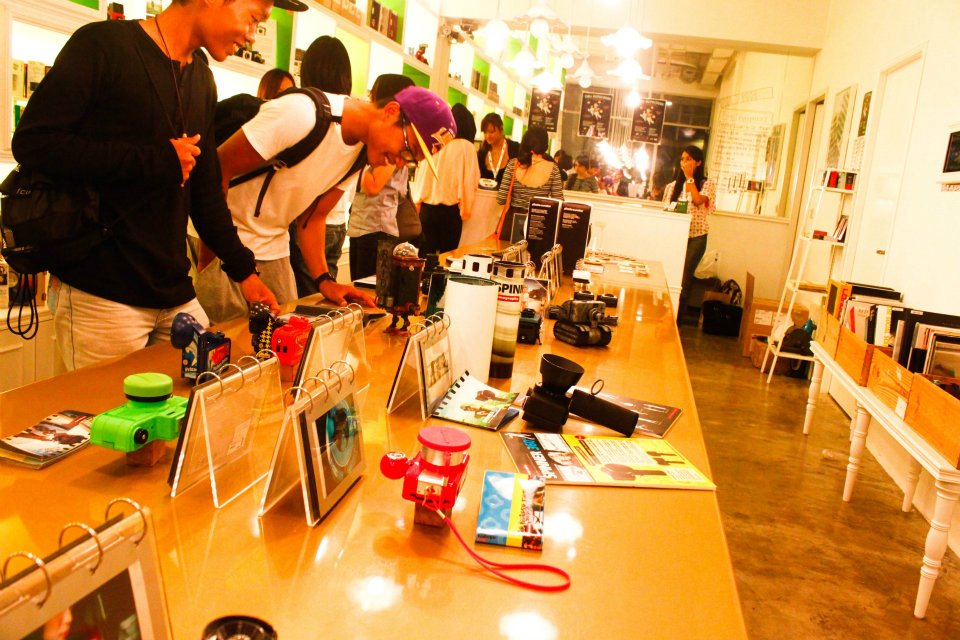 Gorgeous showroom. I used to just wander in after having a meal/drink at SoHo Coffee just to admire all the lovely film cameras.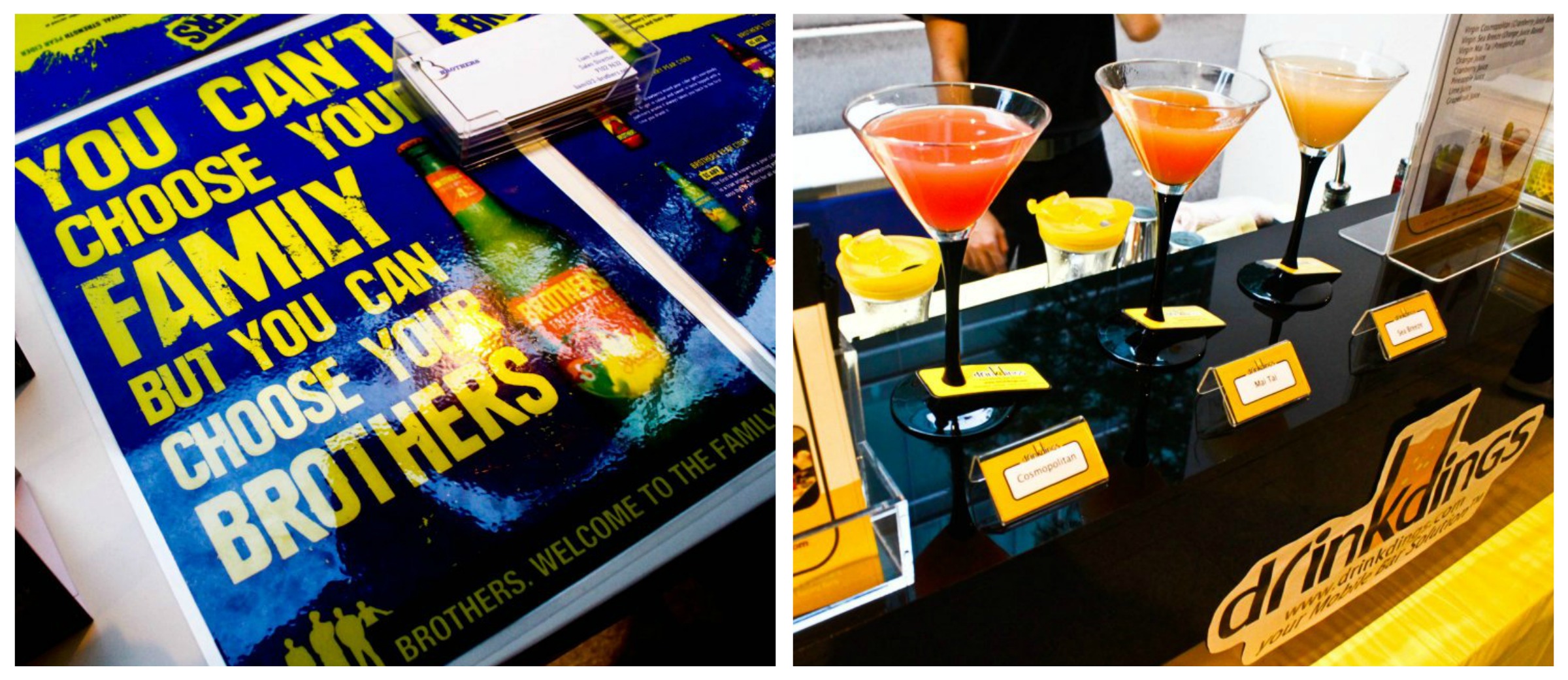 Sponsors: Brothers Cider and DrinkDings.
Tonight was the launch of the Darkroom Army cameras and the first ever Cotton Candy Machine Pop Up Store in Asia ft. New York princess of pop art, Tara Mcpherson. More about that later.
Tara at the signing session. She's currently on tour, and her collaboration with Peek! includes designing the 'Love Blows' Darkroom Army Camera as well as premiering her very first Cotton Candy Machine Pop Up Store outside of New York of which she's the owner and Art director.

The Cotton Candy Machine

Art boutique and exclusive shipper of all Tara Mcpherson merchandise. Also, the new york boutique hosts monthly art shows, events, and signings.
They were giving out free cotton candy at the door which made the entire place smell heavenly. i LOVE cotton candy but unfortunately being completely under the weather meant i couldn't have any.. sigh. Totally bummed about this.
The Tara x Darkroom Army 'Love Blows' camera.
Analogue photography buffs will be familiar with the Red Army camera- tonight was the launch of the megalimitededition Darkroom Army Camera series, founded by Jackson Aw. Its part of the movement to bridge the gap between art and photography, and i really loved the entire concept of functional art. What he did was to create functional art-camera docks, and turned the cameras into TANKS.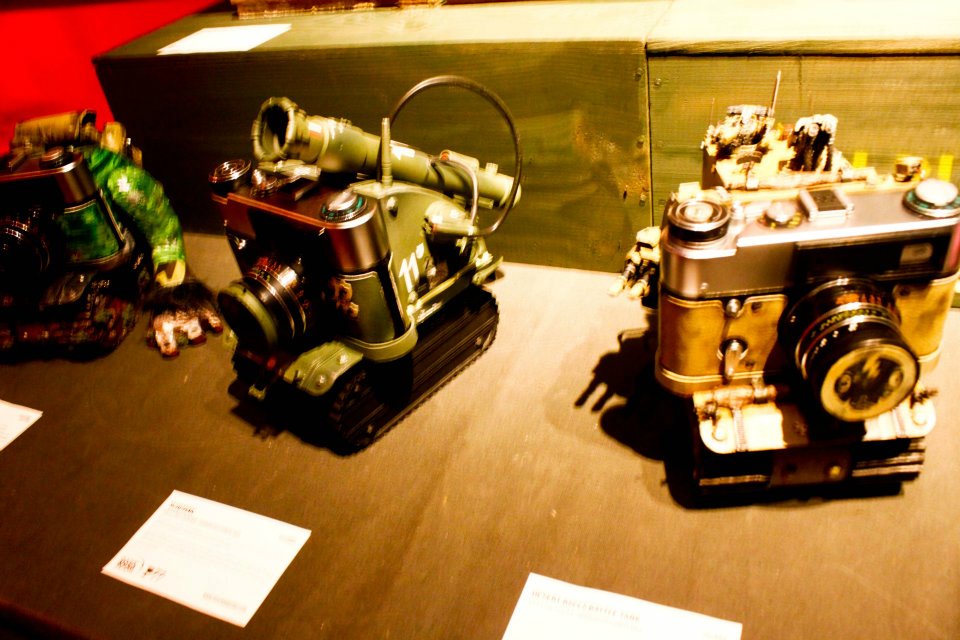 okay bummer my photo is kinda blur.
But you can see the cameras built into TANKS. I was so mind blown by this when Elwin explained it to me- a complete new dimension to toy and photography lovers.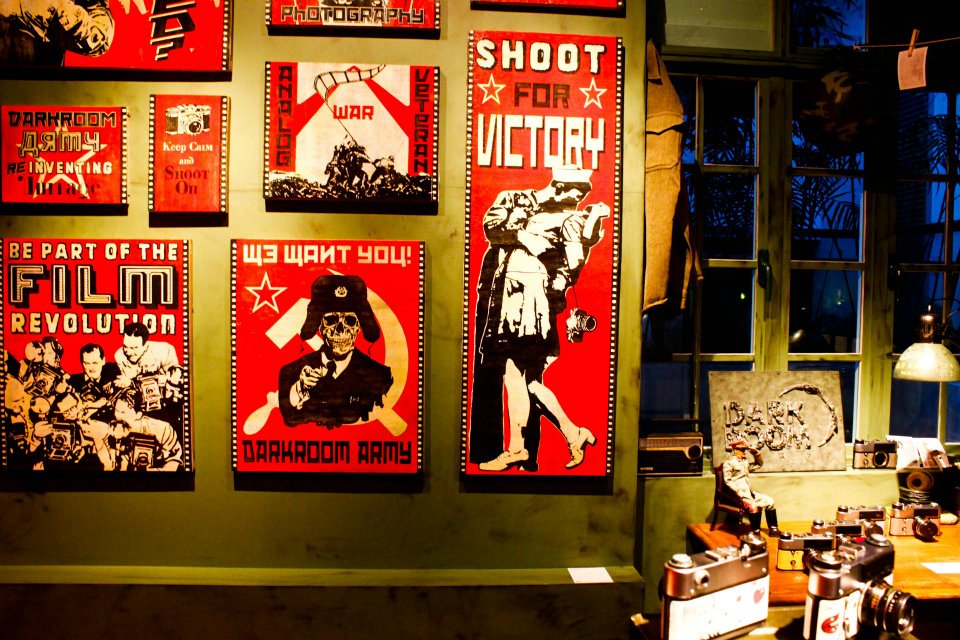 They're one of a kind masterpieces and theres only one of each design worldwide. They're also housed in the Darkroom Army Showroom which launched tonight- after tonight, they'll be open to the public to drop in and admire 🙂
The entire showroom was also designed by local artists in line with "The Soviet Rumble" theme- loved it, you can totally see a german artist sitting by the desk with the old school radio, working on his paintings. The amount of thought that's gone into it is massive- I particularly liked the dark skull twist on the classic WE WANT YOU poster and the Keep Calm and Shoot On one.
A quick look at some of the other things going on at Peek!
OH and also, I got an autographed bookmark from Tara!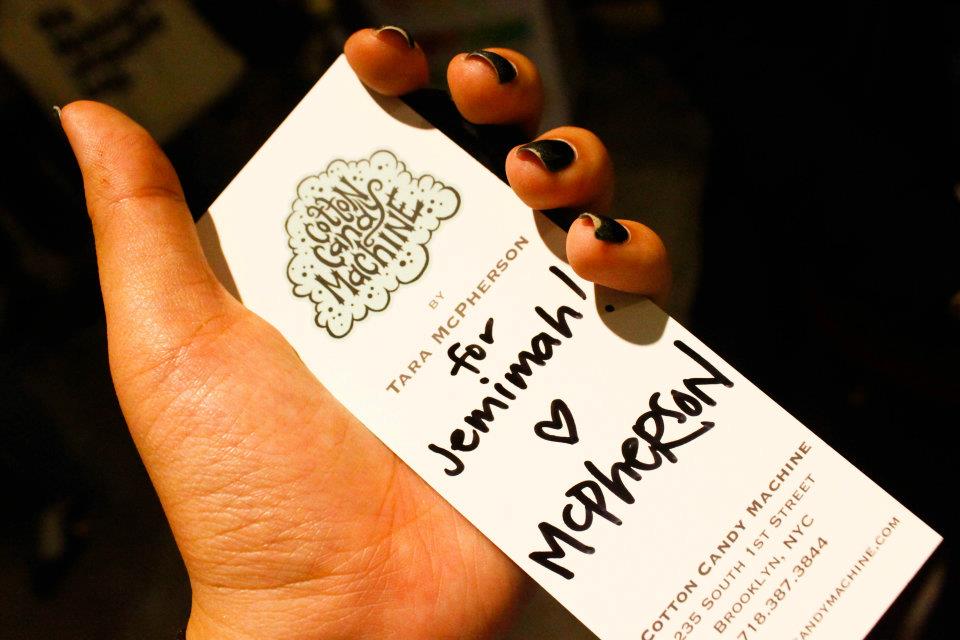 All these other really artistic local types were bringing out all their art sketchbooks and getting her to sketch for them.. and i asked her to sign a bookmark. OH WELL.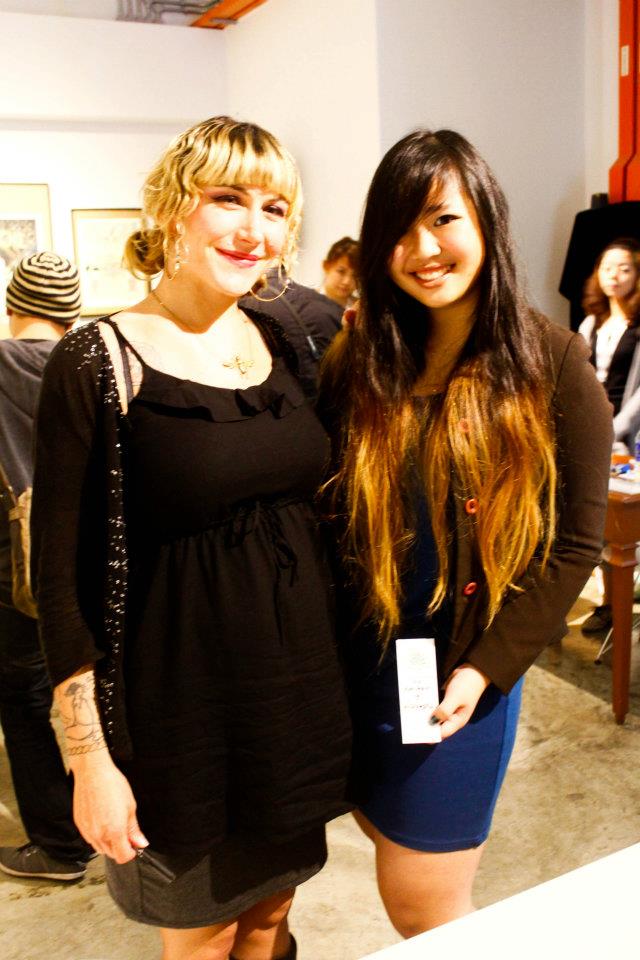 Tada! With New york's Princess of Pop Art. Practically royalty in her own right, i feel like I've gotten a photo with the Kate Middleton of art.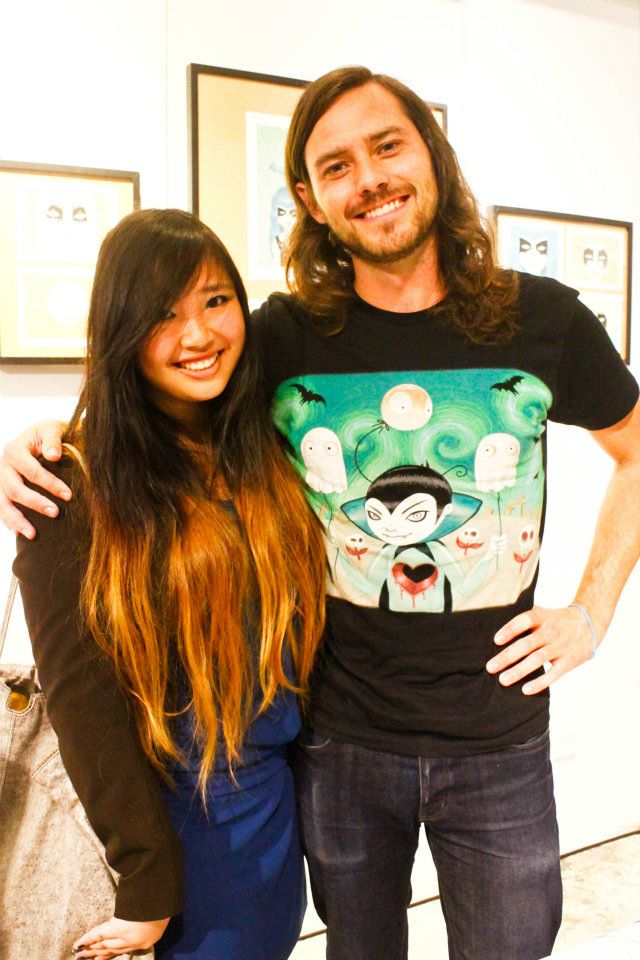 With her boyfriend, who's also an artist.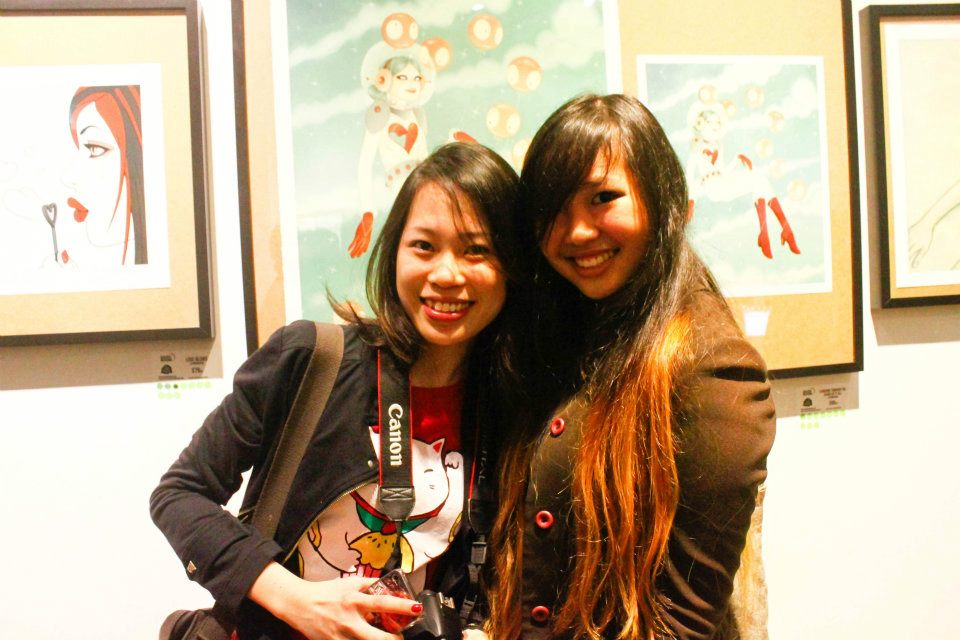 Met this lovely lady there- Shiuan from SIA, a freelance illustrator on the side and a huge fan of Tara Mcpherson. She literally came over just after touching down in singapore, with her Tara books in tow for signing!
And with the Peek! Analogue photography people- Ming and Robyn! Thanks for the invitation guys 🙂 Had such a lovely evening. Do drop by if you're in the area- all my college analogue buff friends who I've mentioned Peek! to generally respond with overexcited nodding and launch immediately into a passionate conversation about analogue photography. And even if you're not so big on film photography, Peek! is definitely worth checking out.
Rest of the photos here.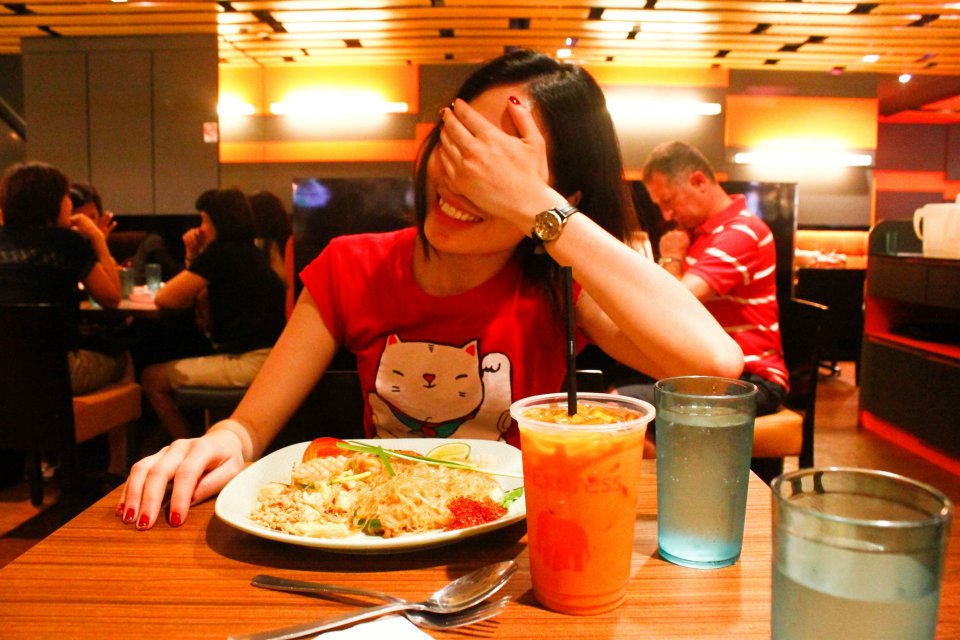 Went to grab dinner with Shiuan after the event, so starving we were. Both of us were so pleased at finding someone else who didnt give us oooookay weird looks for striking up a conversation with a random stranger that we hit it off right away. Most of the time when i start chattering away to random people they start moving slowly away with very wary looks on their faces.
Oh yes, last thing.
You can still catch Tara McPherson tomorrow (Sunday the 19th) at the inaugural Darkroom Lecture Series from 2.30pm onwards! There's SOHO Coffee for everyone after.

Ticket prices are at S$20 at the door and if you email to rsvp@darkroomarmy.com before the end of the night (12am) you are still entitled to the early bird rate of S$15! Students are at S$10!
You are welcome.
x
♥jem