Currently listening to:Old School Playlist
Status:e x h a u s t e d
After a (very early) morning of "YOU ARE KIDDING IT IS GOING TO RAIN" "RAINDROPS KEEP FALLING ON MY HEAD" and "ARE YOU SERIOUSLY INTENDING TO CARRY TABLES AND CHAIRS IN THOSE HEELS?!" we finally kicked off the most anticipated social event of the academic year, HSS Week 2012: Old School, with our opening ceremony at noon, all the pop dusted candy colors fluttering in the wind with laughter and excited solidarity formed on the premise of nostalgia fueled by the likes of Jon Denver, The Carpenters, Spice girls and Backstreet Boys.
With my two gorgeous and very talented Emcees, Bimbo Chia and Bimbo Chong.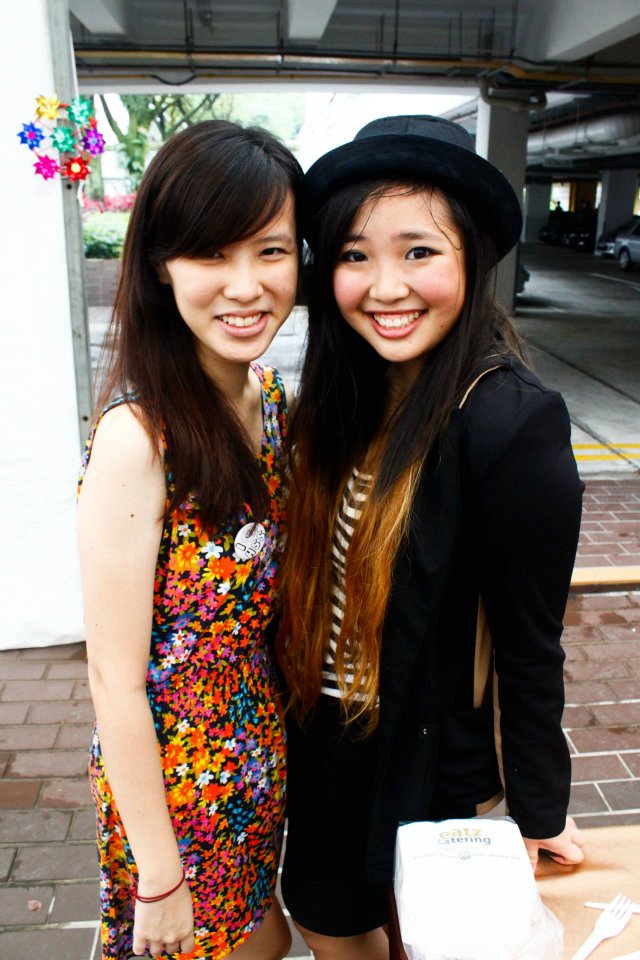 With Candice- without whom i would have accomplished hardly anything.
GO SOCIAL.
The gilded gold frame courtesy of the very generous daphnemaia, thank you so much once again. Everyone had a blast with it- trying to fit as many faces in as possible.
Trying to convince random shy audience members to Eat some Cake.
So very touched that a significant percentage of the HSS Population actually dressed up in old school/vintage clothes, in line with this year's theme. I may or may not have screamed POLKA DOTS ATTACK! more than once. Also i suddenly feel the need to clarify that i was running on one hour's worth of sleep from the night before, so much work to do it had stopped being funny about two months ago.
And at about 4pm, i kind of high fived the table with my face much to the rest of the MMC's amusement: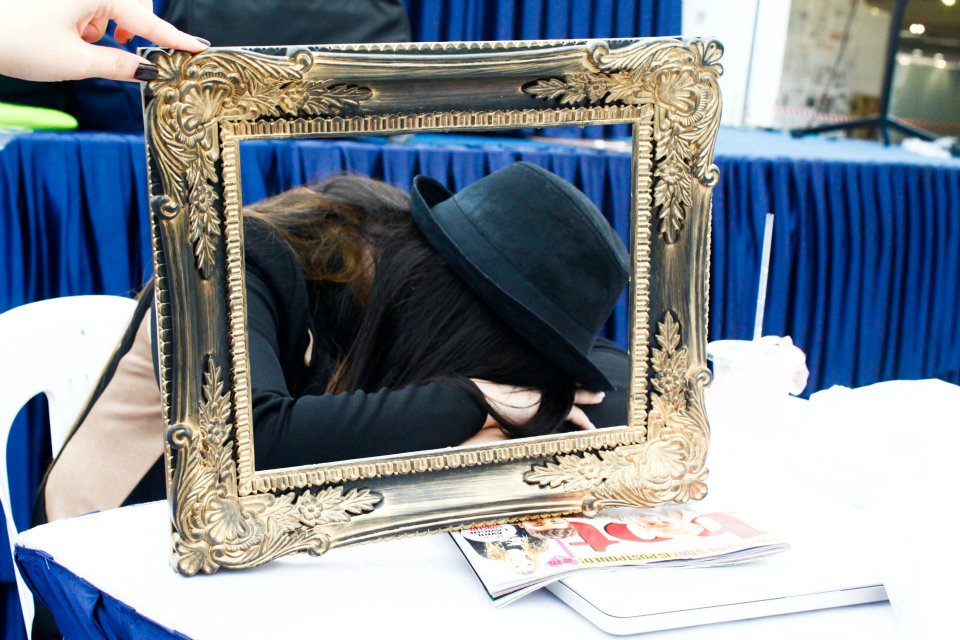 So exhausted right now, and its only the beginning of the week. Ive been subconsciously humming ke$ha to my own horror, the rush being worth the price i pay and all that. I would probably be more fluid in my affection for the school right now if this exhaustion wasn't wrapping around my head like thick cotton wool.
A pretty damn good start to the week is what i am thinking.
Happy HSS Week, you guys.
x
♥jem