Currently listening to:HSS Week 2012: Old School Playlist
Status:So tired, and excited.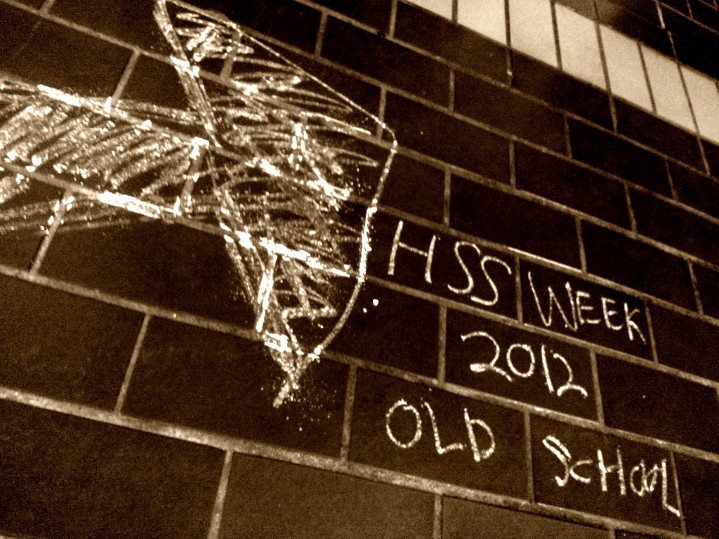 T minus one days to the biggest social event of the academic year, and Candice and i are excited, exhausted, mostly excited, thrilled with anticipation that only countless sleepless nights and pouring over the minutest details can fuel.
HSS students, read more here, and those of you fresh out of the other end of the A levels- you couldnt ask for a lovelier school. In other news, the NTU open house is this weekend.
I don't remember much of the weekend besides having dinner at Max Brenner's with the SNB on friday, before which i was reading up for my presentation at this lovely new find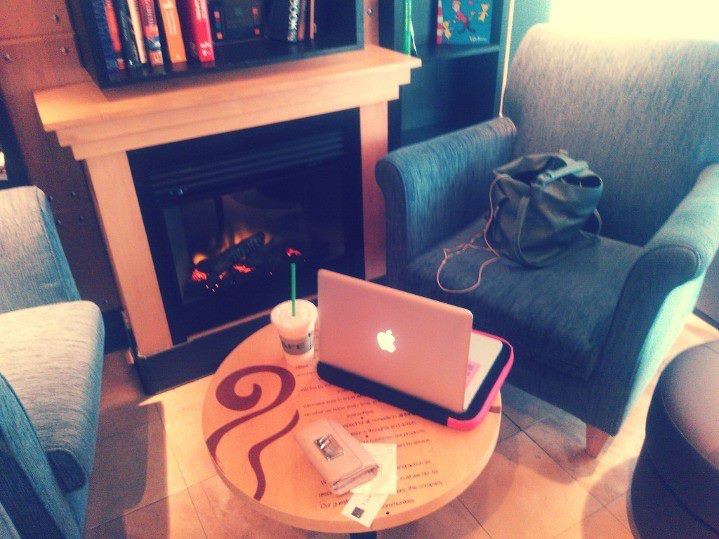 Dr.Cafe at I12 Katong, serving saudi arabian coffee and vitamin shakes alongside a personal library for leisurely perusal. i got the banana honey one which was several shades of delicious, but more than anything i liked this cozy corner, couches and faux fireplace just enough to pretend you're sipping and reading in a cafe far removed from the stir of society.
Dr.Cafe
10am-10pm.
I12 Katong #01-02, 112 East Coast Rd
Also, check it out!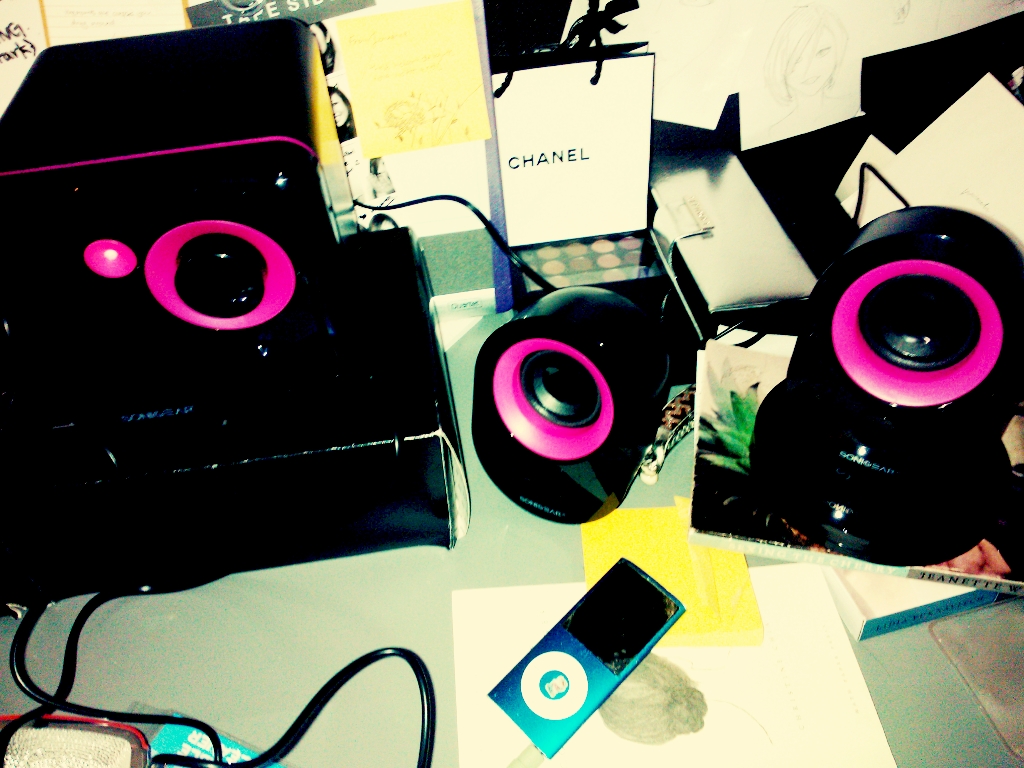 New addition to my room- black and pink speakers that Candice helped me buy. My room is now an official party pad y'all, what with the ongoing aircon, fairy lights, and now, beats. Moving out at the end of the semester is going to be a bitch is what i am thinking.
Lastly, because its been a while since I've posted a short story (actually, its been a little too hectic to read as much as i'd like to, but i read this one recently and liked it), for you:

Wyoming
by Jensen Beach
I'd seen a news report about a boy in Wyoming who was dying from some terrible disease. Or maybe he'd been in a car accident. I'm unsure of the details. The important thing is that this boy was dying. People die all the time, of course, and it almost never makes the news unless the death was somehow unusual or horrific. The thing about this kid, though, was that it was Christmas soon and he wasn't going to make it that long. Strangers from all over the country were sending cards and gift baskets and things. Christmas in October. That was the angle the reporter had taken. The other thing about this boy is that he and my son had the same name. It's not an uncommon name, but it's not strange either. For some reason, this really struck me—made me feel for the kid. A few days after the news report I decided my son and I should send the boy a card. I wanted us to give some part of us to this boy, sacrifice some of our living for his dying instead of my kid. I don't know. I guess it had something to do with achieving balance in the universe, re-calibrating the karmic scales, or something like that. My wife is always talking about achieving balance. We sat down to write the dying boy a short note. "Put your name here," I told my son. He said their name. This kind of sentimentality doesn't tend to get to me—I've always been one to suffer more from nostalgia than sentiment—but seeing the name there on the inside flap of the light blue card, it really got to me. Like all fathers, I occasionally imagine my child's death. My son had just learned to write his name and he had this funny way of holding a pencil with his pinky finger stuck out to the side. He started writing and his finger was sticking out and dancing along like it was blazing a trail for his hand. Letter by letter he got the name down on the card. "What do you want to say now?" I asked. He wanted to know who the letter was for, and I thought about trying to explain that there was a boy in Wyoming who had his name and that this boy was dying, but the more I thought about it, the more I couldn't figure out how to put the explanation just right—I kept anticipating bigger issues coming up than were worth discussing—so I chickened out and said, "To yourself. This is a letter to the future." And my son looked at the blue card and up at me and gripped the pencil and stuck his pinky finger out, and began to draw a picture of himself in the past.
x
♥jem