Currently listening to:Let it snow by Frank Sinatra
Status:Glittery and Gold.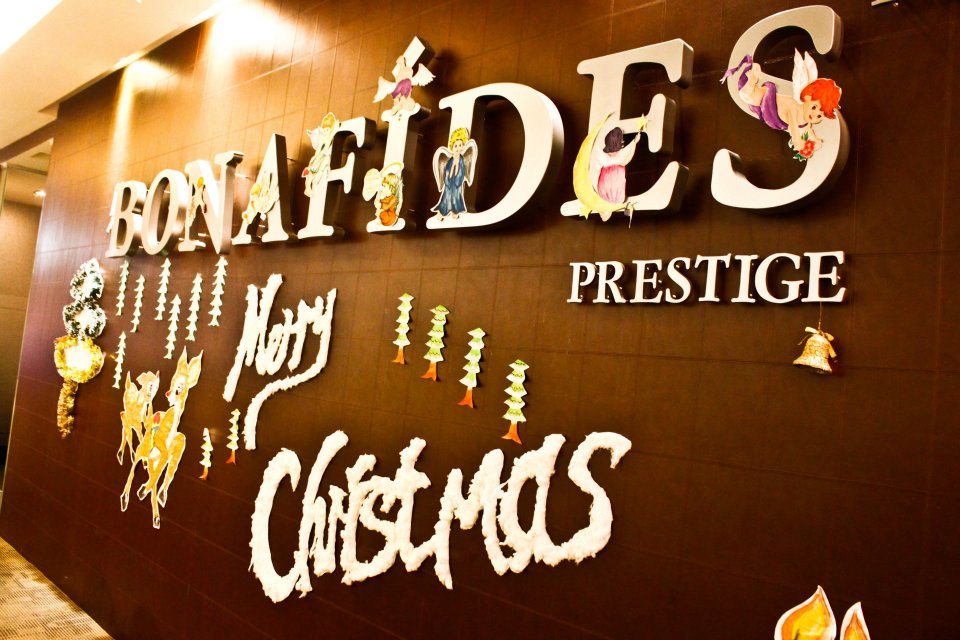 Today i was slathered from top to toe in 22k gold and had my bones unknotted in places i had no idea were knotted. In other news, my skin feels like rocher tau huey now guys. ROCHER TAU HUEY.
But I'm jumping ahead of myself. From the top. Today pretty much declared itself indulgence day- i woke up and went to get my hair done (shaped and trimmed, its neater now but also shorter ERGO I AM VERY UNCOMFORTABLE ABOUT THIS) and then went down to the clubhouse to lounge by the poolside with 1Q84/ Murakami Haruki in a (failed) attempt to get a holiday tan, a hopeless endeavor, i cannot tan. After a round of STAR WARS (NTU's version of the bidding system for our timetable mods), i was like ENOUGH OF THIS STRESS I CANNOT TAKE IT and went down to Bonafides Beaute for my spa+facial appointment!

Bonafides Beaute always surprises me with their extreme generosity. Today they gave me a complimentary facial which was amazing, and sponsored my spa session which was this Dazzling Gold treatment- more on that later.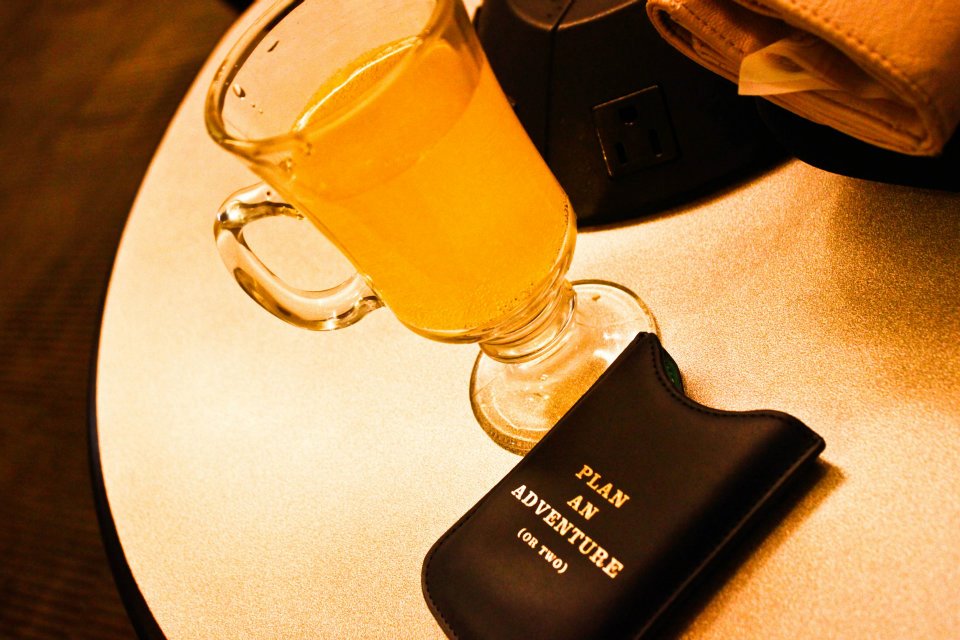 Oxygen Cocktail. They either serve you this or homemade ginseng tea when you enter the boutique while you look at the spa menu and decide which treatment you want.
Sylvonne (PR for Bonafides) had already scheduled an appointment for the Fresh N Glow facial for me, and I also picked the Dazzling Gold body indulgence treatment on top of that- their belated birthday gift to me- because i was really curious as to how this worked.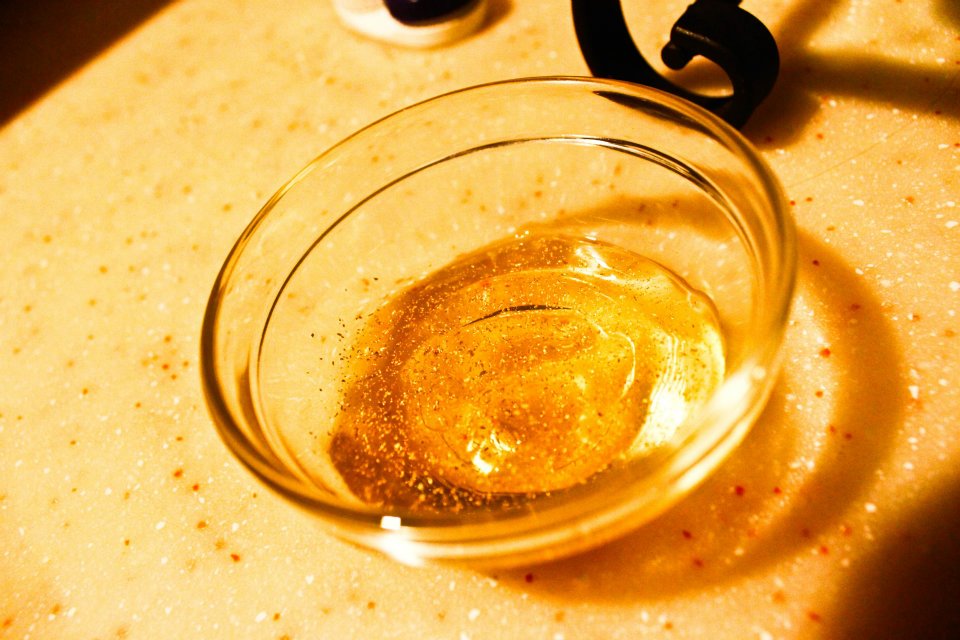 THIS THING IS AMAZING. Its basically this gel thing melded with 22k gold flakes, and they use it with their hour long full body massage. It gets rid of dead skin, exfoliates, and makes your skin really, really radiant. RAZZLE DAZZLE i got really excited about this. You don't turn gold though, thats just pushing it.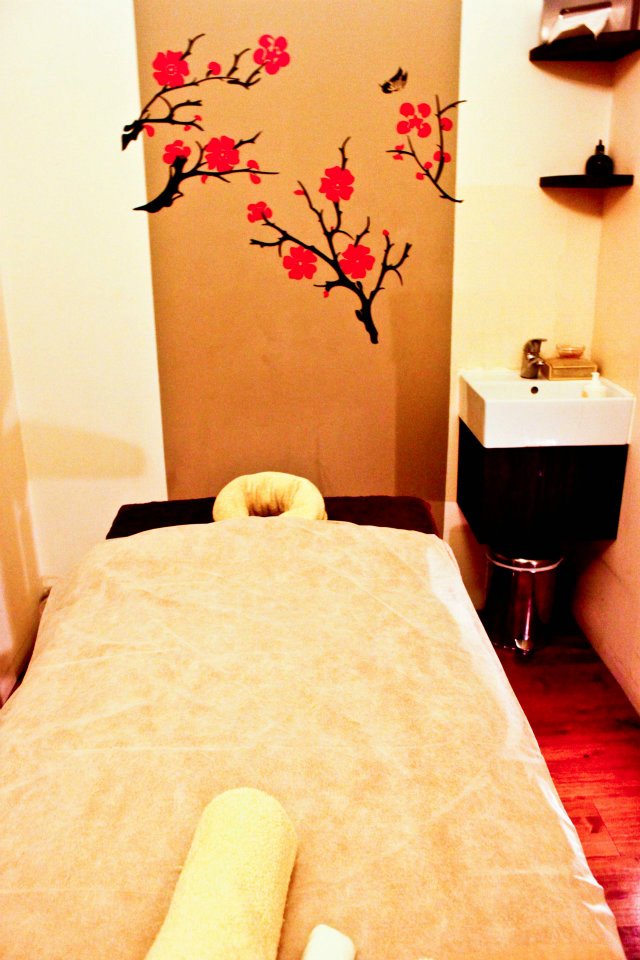 The Bonafides Prestige outlet has many rooms, and i got the Lavander one this time round. Vibe of the entire room is luxurious yet still kind of cozy: the masseurs are really friendly and chatty. Theres nothing tame about the massage itself though, I picked the hard kind and i later heard the masseur commenting that i have a ridiculously high tolerance for pain. ACHIEVEMENT UNLOCKED, Y'ALL.
Still, the massage did wonders. The masseur soothed and wrenched out all the kinks i didnt even know i had, I feel like i can bend into all sorts of yoga poses now, ridiculously relaxed.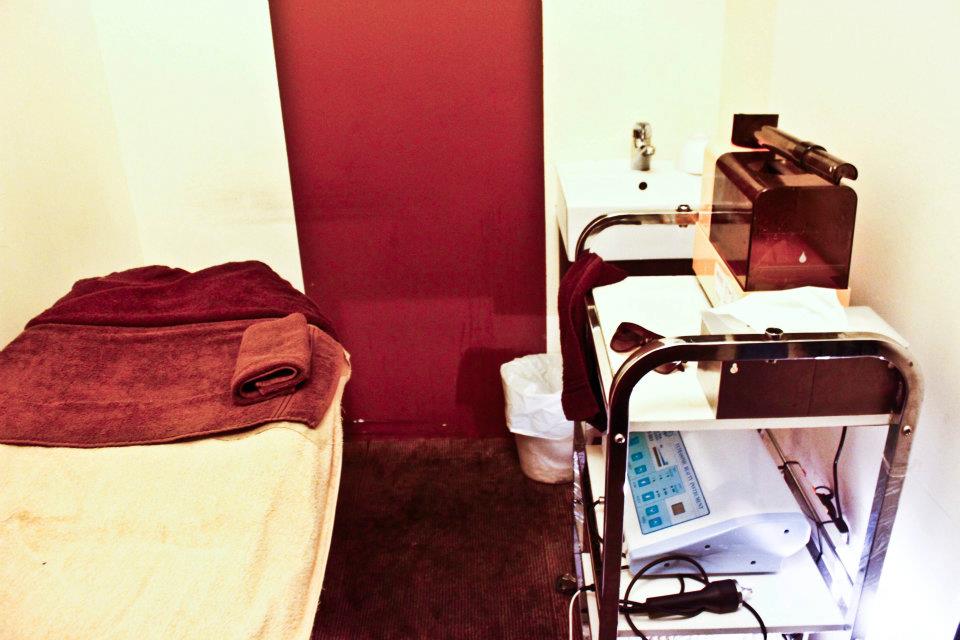 Over to the next room for the Fresh N Glow facial! Its my first facial given how i normally have genetically smooth skin with no pimples, but recently the exam period and my nonsensical sleeping habits (or lack thereof) has wrecked havoc with my skin. The 75min long facial included all sorts of mumbo jumbo magic with a ultrasonic wand cumulating in a thick golden paste which magically turned into a mask once applied.
Which leads us one round back to my opening statement, GUYS, MY SKIN FEELS LIKE ROCHER TAUHUEY NOW. If you don't understand the significance of this statement, feel ashamed of yourself, turn around, and go buy it tomorrow.
Lovely spa session and facial, i feel so completely drenched in luxury. I also got my brows done – didnt realize bonafides covered my brows as well.
i ♥ bonafides :')
Once again, reiterating December's promotion for all my readers- quote Bona Jem 11 to enjoy:
$38 body massage for 45 mins. (you can opt for the hard kind or gentle kind, i don't know what you call it)
But if you go with a friend, both of you pay $60 in total!
*terms and conditions apply
Call 67372828 for an appointment!
x
♥jem