Currently listening to:Top of the Pops 2011 by Mashup Germany
Status:Relatively Excited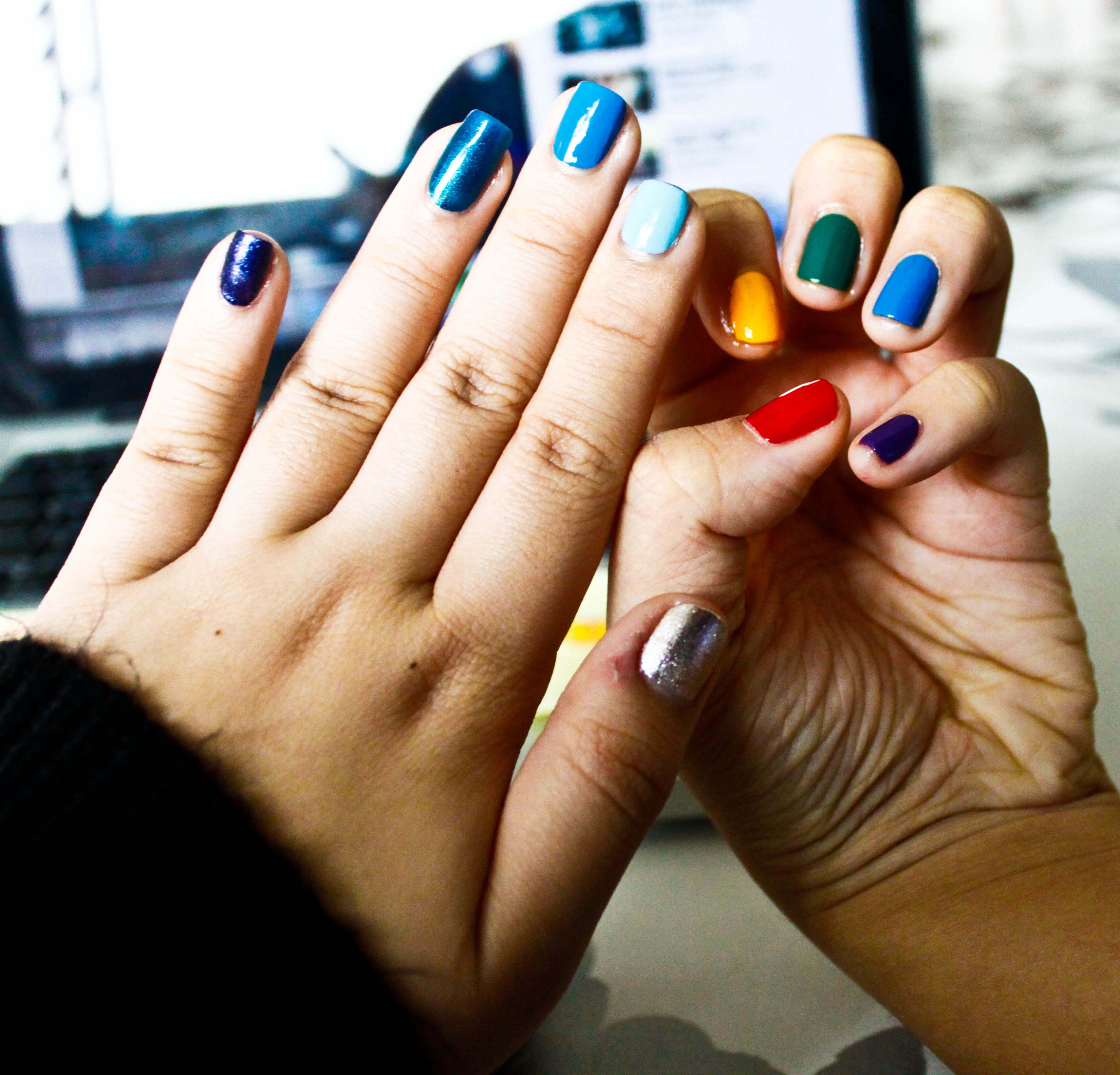 I have this endlessly bad habit of leaving things to the last minute, explaining how i tumbled out of bed this (afternoon), went with the sister to get our ritual pre-flight manicure, and then came home and threw random bits of clothes into my luggage which got my mum all What Do You Mean You Haven't Started Packing OUR FLIGHT IS TODAY.
There is a small voice at the back of my head going umm, what happened to getting your life in order but a louder voice going THIS IS FUN…!!! As a side note though, they do make this whole throwing-a-bunch-of-clothes-into-your-luggage-and-GO thing look a whole lot easier on tv.
Lest i be giving you the impression that there is nothing in my head but fluffy snoozing kitties and glittery ombre nails, i would also like to casually mention that i've been doing relatively enriching stuff, ie. reading The Handmaid's Tale/Margaret Atwood, planning my timetable (lol srsly), and playing (getting trashed at) chess. Also, forcing Josh and Joel to play the guitar nonstop for me, but hey- all in the name of cultural enrichment, right?
Okay you know what, whatevz, i am not ashamed of who/what i am, which is a nineteen year old girl who has never been to disneyland and am REALLY, REALLY EXCITED ABOUT THIS.
out.
x
♥jem