Currently listening to:You are the light by Jens Lekman
Status:mmmm.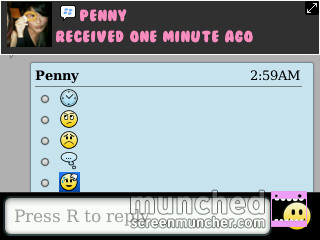 conversing in emoji

I am getting slapped in the face by november
bruises and bites everywhere, add in a teaspoon of burn marks, stir, and shake well.
highly distressed by the idea of the eleventh month
YOU CANT REPEAT NEW YEAR RESOLUTIONS
and my term is coming to a full circle.
on the other hand, from the dreamweaver (she does this every month, full credit to her):


Brilliant Colours – 'Round Your Way / Alberta Cross – Ghost Of City Life / Pepper Rabbit – Murder Room / Agnes Obel – Riverside / Lykke Li – Silent My Song / Someone Still Loves You Boris Yeltsin – Sink Let It Sway / Young Empires – The Earth Plates Are Shifting / Little Dragon – Twice / Washed Out – You And I / Jens Lekman – You Are The Light

Click to download.
x
♥jem