Currently listening to:Eyes wide open by Travis
Status:still sick. this is getting old.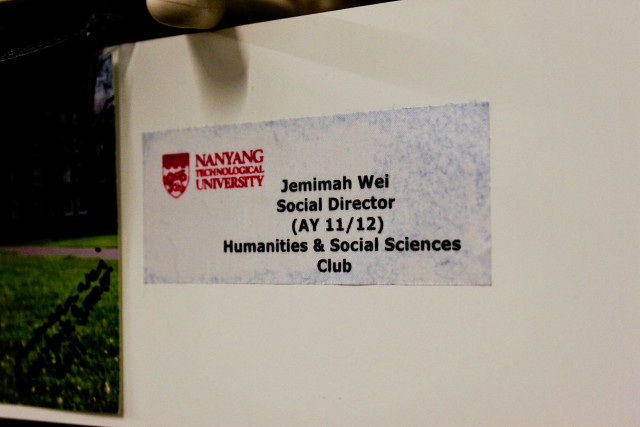 Check it out guys i have my own name tag from the student leaders' night earlier this evening! I believe the phrase for this is Cheap Thrill but i honestly cannot even begin to express my love for name tags, paper bags, and coffee. I used to collect them so much, my mum got really annoyed and tried to secretly throw them out when i wasn't looking.
Anyway. I don't know how i imagined school would be a holiday from work, but i'm being swamped by assignments. Swamped, i tell you. After realizing that Voulez vous couchez avec moi, ce sour did not mean what i thought it did (i blame you, lady marmalade.) i am now seated in front of the Unicorn with french notes scattered everywhere trying to get my shit together.
So goodbye friends, be back in a few when i, uh, get my shit together. Unless you're attending the Ogilvy PR research-inspired art installation preview: Invisible Lives or the following After Dark party this Monday, both part of the regional Advertising Fesitval this year. In which case, you can drop me a tweet and we can say hi and make intellectual conversation about art.
x
♥jem